When working on a large property, it can be hard moving a mower across several acres.
Mowers can move fast, but are they ATV fast?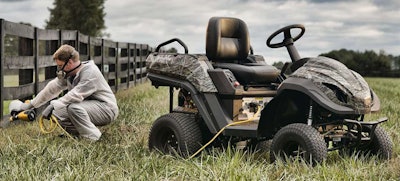 A company called Denver Global Products has created the Raven MVP1700S, which combines a riding mower and an ATV, according to Gizmodo.
Pretty cool, right?
The MVP1700S comes with a removable 46-inch wide mowing deck and travels up to six miles per hour.
However, once the blades have been removed, the machine becomes an ATV with a top speed of 17 miles per hour.
A 7100-watt generator powered by the vehicle's 420CC gas engine powers the machine.
While a price has not been made available, this could be the next craze as far as saving money and time on jobsites.
Who said work couldn't be fun?