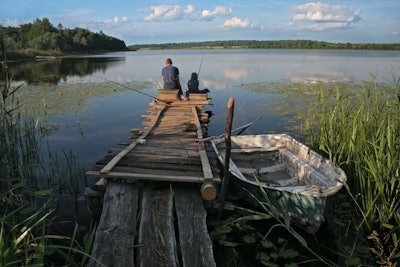 I know, I know – the last thing a landscaper has time for is attending tradeshows or conferences.
They can be pricey, time consuming and inconvenient to the every-day schedule.
But, have you sat down and really thought about what a tradeshow or conference could do for your business?
Yes, attending a conference with multiple employees can be pricey. However, does that conference, which probably incorporates training sessions and CEUs, outweigh the cost of hiring a subcontractor to come in and do the job for a client?
One of the best gifts a landscaper can give his or her crews is the ability to grow.
Knowledge is power in the landscaping world.
Education sessions offered at these tradeshows and conferences are a gold mine of information that is only offered at select times throughout the year.
If you want your company to continue to grow, training your employees to become experts in the field at irrigation, hardscaping or plants is going to get you places.
Time and time again, many of our Landscaper of the Year finalists have credited their success to having a skilled stonemason, an expert in plants or a gifted landscape designer.
As the old proverb goes:
"Give a man a fish and you feed him for a day; teach a man to fish and you feed him for a lifetime".