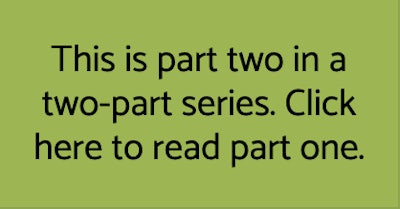 Yesterday we covered some of the green industry trends landscapers expect to see in 2020. Below are some of the design elements they are predicting will be in high demand this year.
As mentioned in part one, gardening is becoming more popular, but typically people don't have time to create an outdoor oasis themselves.
"People are busy today and looking to enhance their outdoor areas and need help designing the space even if they want to maintain and plant after the plan is implemented," says Thomas Fancher, president of The Plant Concierge, based in Dallas, Texas.
Below are six of the trends landscapers foresee will be dominant in 2020.
Rooftop gardens and vertical gardens
As the country becomes more urbanized, there are less spaces for landscapes, but this does not mean they have to be given up entirely. Rather, customers are opting to make use of the small spaces they do have by requesting rooftop gardens and/or vertical gardens.
"Rooftop gardens are back on many of the projects we see bidding and will continue to grow in popularity," says Bill Davoli, COO and executive vice president for The Greenery, Inc. based on Hilton Head Island, South Carolina.
Hugh Morton, co-owner of Sun Valley Landscaping, based in Omaha, Nebraska, says they designed 10 vertical gardens and installed three in 2019.
"Lawn space is sometimes limited and important to preserve for pets and children, so our vertical gardens can provide three to five times the same square footage as they would on the ground," Morton says. "There is more up-front cost to install vertical gardens and typically they need to be designed for the space and installed by a good contractor. On the upside for the client, they can require less maintenance through the year, and you don't have to bend as much to use or maintain."
Outdoor lighting
Another major trend for landscapes is the addition of landscape lighting, as more homeowners want to extend the usable hours of their outdoor spaces.
"Lighting is a growing industry and we are seeing increases in it each year," Morton says. "Lighting is expensive and is easily added to, so we see tiers of interest: First, we see the need for security, path and overhead illumination. Secondly, they look at spending money on curb appeal and accenting specific elements like statuary and flag poles. Thirdly, you may see things like artificial trees lit up or garden lanterns."
Sleek, minimalist linear lighting, in particular, will be all the rage this year, with fixtures built into the hardscaping to keep them hidden from view.
Customers are particularly interested in lighting systems that are easy to use and are LED since they reduce the need for replacing burned out bulbs, according to Jim Drzewiecki, principal of Ginkgo Leaf Studio based in Cedarburg, Wisconsin.
Scott Ziebol, president of LandCrafters based in New Berlin, Wisconsin, says customers like higher end fixtures and transformers that allow programming ability from a smartphone that can change lighting times, zones, colors and brightness.
"Hands off controlling with timers and photocell controls are obsolete," Ziebol says. "Next is remote programming even by a service provider to change the lighting for seasonal interest, sporting events and other occasions. For example, 'light my landscape in my team colors every game day.'"
Low-maintenance landscapes/artificial lawns
A trend that Tom Horn, founder of All-n-One Outdoor Solutions based in Jefferson City, Missouri, has noticed is people are moving away from wanting large swaths of turf on their properties.
"I definitely see the trend moving away from the turf side and I think that's how these landscapers are starting to create more drought-tolerant landscaping by installing landscape materials that are less water-dependent," Horn says.
He also notes that millennial homeowners tend to not want to spend their disposable incomes on maintaining a well-manicured lawn, but rather on experiences.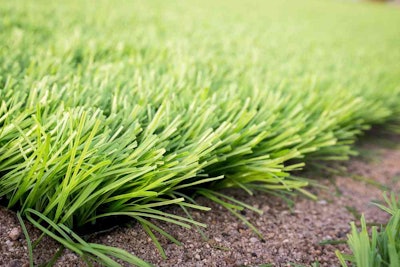 There has also been a rise in requests for artificial lawns, according to Morton and Fancher.
"Being in the Midwest, it is taking a while to filter in from places like Nevada and California where it is more popular," Morton says. "Sun Valley is looking into adding this to our installs for 2020 with most of the installs being putting greens and dog-friendly courtyards."
Fancher says another solution for customers who are looking for low-maintenance lawns is to install newer varieties of sod that are dwarf breeds and slower in their growth habits.
Morton says that newer varieties of fescue that are hardier and have better aesthetics paired with smart irrigation systems has resulted in an increase in customer requests.
Drzewiecki says his customers don't typically comment on the lawn, but they do constantly request low-maintenance landscapes. He says he often encourages clients to use a less manicured lawn and pushes the idea of landscapes being planted for pollinators.
"Hopefully, more and more people will recognize the need to create an environment for pollinators," Drzewiecki says. "I think we might see a shift towards more shrubs and less perennials as to a lot of people that means less maintenance."
Outdoor living spaces
While millennials may not care that much about having a luxurious lawn, Horn says they do care about having an outdoor space for entertaining, even if it's not huge.
"I think they like to have a space to entertain, not necessarily a big nice yard but they like to have a facility outside where they can have guests over and are not necessarily inside the house all the time, but they can sit around and enjoy company and have those outdoor kitchens," Horn says.
Fire pits and fireplaces are also becoming an expected part of outdoor living spaces, as they can extend the season of the space, as well as create a natural gathering area for friends and family.
"We already see people using more of their spaces for longer times of the year," Morton says. "With this, we see more need for warmth (fire pits) and shade. As people use their gardens more, we are seeing products that are available to purchase increase. I am using more decorative metal screens in my designs and our clients love them. In smaller spaces, this helps to give privacy from neighbors and the budget ranges can fit everyone."

Water features
The demand for water features has ebbed and flowed over the years and depending on who you talk to, the interest in this design element varies. Drzewiecki says there has been a demand for water features for a while now. Meanwhile, Fancher says he hasn't noticed an increased demand for water features.
Davoli says large water features related to hardscape installations are more prevalent, but they have not seen an increase in smaller water features.
For Sun Valley, Morton says they've seen a decline in interest for full-sized water features with fish and plants over the past 10 years.
"For large pondless water features we hold steady at two to three per year," Morton says. "There seems to always be an increase for pondless bubbling water features that are compact and involve maybe a vase or bubbling boulder."
Pantone Color of the Year
Water features are just one of the ways to incorporate Pantone's Color of the Year for 2020, Classic Blue.
"Blue is an amazing color and can add calmness to any space," Morton says. "The use of water features help, but it is hard to duplicate the true color of blue in a flower. I believe it is the hardest color."
Hydrangeas are an easy blue option, but you'll be hard pressed to find any plants that perfectly match the deep Classic Blue color this year.
Drzewiecki points out that blues and grays seem to be the hot colors for homes right now and Fancher says they've already been using the color on planters and design elements and custom screens.