2020 has been an unprecedented year with large parts of the world's population forced to stay home in order to curb the spread of COVID-19. Since the lockdown, gardens, balconies and backyards have become a welcome escape from the confines of inside the home.
However, as we all begin to adapt to what some are terming the 'new norm,' this piece will look at the long term impacts the global pandemic could have on the future of garden design and what homeowners could be looking for when it comes to designing outdoor spaces in the future.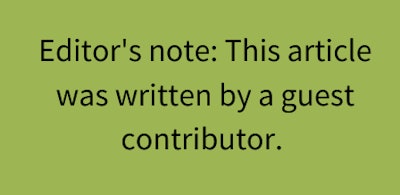 More emphasis on optimizing outdoor spaces
In the past, having outdoor space was often considered a luxury, particularly when it came to large gardens. However, since the lockdown, even the smallest outdoor area has become an integral part of our everyday lives at home. This could see more emphasis on making use of any and all sizes of outdoor spaces.
Despite some restrictions being lifted, it's possible that many people may still spend more time at home, making outdoor areas more of a necessity than a luxury. In terms of garden design, this means landscapers will have to get creative when it comes to designing outdoor spaces that make sure every inch is transformed into usable space.
From balconies that make full use of vertical space for planting to accommodate a comfortable seating space to multifunctional gardens that can adapt to work, fitness and relaxation, outdoor areas will need to do more for their residents than ever before.
Gardens as a fifth room
As people have adapted to living their entire lives at home, gardens have become more like an extended room of the house – blurring the boundaries between indoor and outdoor living spaces.
This has sparked a realization that gardens can be more than just a stretch of grass or a tiled patio for occasional use. Instead, it's prompted people to begin using their garden as a fifth room.
For many, this has meant spending time updating gardens to make them adaptable for different uses throughout the day. This could be carving out a quiet nook for outdoor working, creating a dedicated children's play area away from the main house or even designing an outdoor exercise space.
As we look ahead, this trend is likely to continue to be popular, with clients prioritizing having outdoor areas that can be used all year round. From mirroring indoor interior design with comfy lounging furniture and soft textiles to installing outdoor buildings that can be turned into home offices or homeschooling rooms, we should expect to see more demand for 'transterior' spaces.
Bigger focus on sustainability and self-sufficiency
As many people have increased the amount of time they spend in their gardens since the lockdown, there seems to be more focus on leading a more sustainable and self-sufficient lifestyle.
For instance, the urban farming community was reported to have boomed during the first few months of lockdown in the US, with many city dwellers turning their hand to growing their own fruits and vegetables.
While this trend has already become more popular over the past few years, we could expect to see produce growing areas becoming a mainstay in modern garden design. This could be as standalone plots or vegetable and fruit-growing beds that blend into the overall design mixed with other fauna.
A greater focus on sustainability will also influence building materials used in landscaping. As people strive to make more environmentally friendly choices, we may see more use of durable, natural materials like reclaimed wood, hard-wearing garden tiles and natural stone over man-made alternatives.
A need for mindful outdoor areas
As a professional landscaper, you'll already know the health benefits that gardening can bring for reducing stress and anxiety, as well as promoting mindfulness – and this has definitely been a coping strategy for people living through the lockdown.
As a result, it seems that using our homes to create a sense of security and wellness is here to stay and the garden provides the perfect place to do this. Offering a closeness to nature and an escape from the stresses of inside the home, garden design amidst 2020's 'new norm' will be about using outdoor areas to evoke a sense of calm and serenity through thoughtful design.
By using different fauna, textures and colors, as well as natural elements like water features and wildlife-loving plants, landscaping can be used to create designated zones. These can be used for relaxation and reflection, bringing a closer connection to nature and promoting mindfulness.
While the impact of COVID-19 continues to have an effect on the way we live our lives, the need for more adaptable, mindful and sustainable outdoor spaces is likely to continue as we all begin to adjust to a new way of living.
EDITOR'S NOTE: Suhayl Laher works at Tiles Direct, one of the UK's largest independent tile distributors and retailers – bringing design inspiration to homeowners, architects and developers.