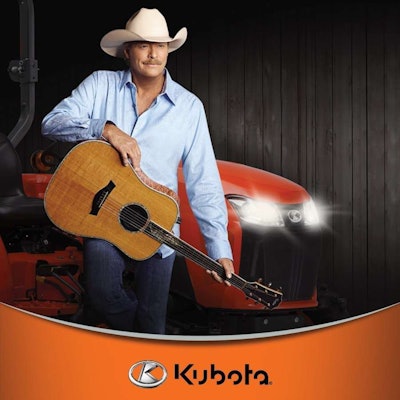 Kubota Tractor Corporation is giving away an L-Series tractor to one lucky winner.
The giveaway is in conjunction with its 2015 Keepin' It Country with Alan Jackson L-Series Sweepstakes.
The giveaway will coincide with the company's sponsorship of Jackson's 25th Anniversary National Concert Tour by the same name.
Contestants may enter by scanning QR codes at Kubota dealerships nationwide or at concert venues on Jackson's 2015 tour schedule, which kicks off this week in Fort Myers, Florida.
The contest will run through Dec. 31.