As the year comes to a close, Total Landscape Care has compiled a list of the top 10 stories of each month of the year. Take a look at what stories were trending on our site in January 2020.
10. Looking to the future: Voices of the incoming workforce
With the numerous possibilities that the year 2020 could bring to the green industry, one important concept to keep an eye on is how the incoming workforce could either strengthen or weaken the current labor shortage the industry is facing.
While it is important to focus on the workers currently in the field, it's also vital to look to the future and see what can be done now to bring more students into the green industry and grow their interest in the field.
Click here to read the full story.
9. Advice for landscape professionals interested in learning Spanish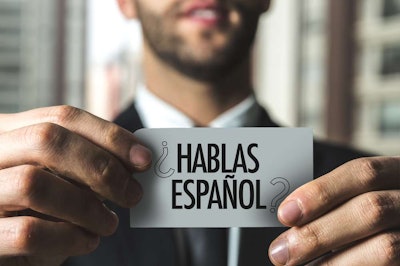 Readers of Total Landscape Care understand the importance of learning Spanish. Without question, learning even just a little bit of Spanish can have major benefits for landscaping professionals.
Being able to speak some Spanish can help avoid misunderstandings and their associated expenses, while improving employee satisfaction and creating a greater sense of community.
Click here to read the full story.
8. Lawn care basics: Getting to know your grass types
When you're first starting out in the lawn care business, you might think grass is grass, but there's much more to it than that. If your customer is looking for the quintessential green lawn, you need to know what kind of grass is best suited for your client's region.
Click here to read the full story.
7. Take a look at some of America's endangered plants by state
When you think of endangered species, you probably picture exotic animals like pandas or tigers, but species don't have to be far away or even animals to be endangered.
In fact, there are over 800 plants in the United States alone that are listed as threatened or endangered under federal jurisdiction, and even more are protected on the state level.
Netcredit used the United States Department of Agriculture's resources to create a graphic that highlights an endangered plant in each state.
Click here to read the full story.
6. 10 ways to improve your communication skills
Probably one of the most crucial soft skills you need in any business, especially the landscaping business, is communication.
Without strong communication skills, you can fail to win new customers when you pitch projects, alienate employees when you're trying to offer constructive criticism or cause misunderstandings when it comes to job site expectations.
Click here to read the full story.
5. Compact tractors: A versatile workhorse for your fleet
As a landscape contractor, you want to get the most bang for your buck, so if you're looking for a machine to add to your fleet to boost your productivity, compact tractors can be a good option, depending on the nature of your work.
Click here to read the full story.
4. Six landscape design trend predictions for 2020
Yesterday we covered some of the green industry trends landscapers expect to see in 2020. Below are some of the design elements they are predicting will be in high demand this year.
As mentioned in part one, gardening is becoming more popular, but typically people don't have time to create an outdoor oasis themselves.
Click here to read the full story.
3. Landscaping companies share their 2020 predictions for the industry
2020 marks the beginning of a new decade and with it comes its own set of trend predictions, both for the green industry as a whole and landscape designs.
We talked to a group of landscapers their thoughts about current industry trends, as well as what design elements they expect will be in high demand this year. The majority of these trends have been building momentum over the years and some may seem more like a given at this point.
Click here to read the full story.
2. What you need to know about the 2020 overtime ruling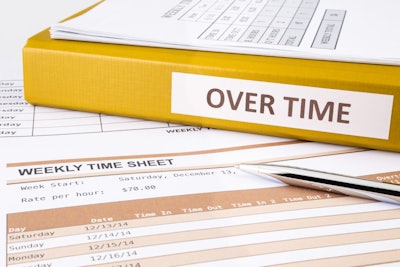 On September 24, the Department of Labor (DOL) released a final rule that will take effect on Jan. 1, 2020, that will increase the minimum salary requirement to be considered exempt from overtime under the Fair Labor Standards Act (FLSA).
Click here to read the full story.
1. Ways stone can help control water erosion in the landscape
Erosion is a common pain point that can cause customers to seek out your landscaping services to help remedy the problem.
One solution is the strategic usage of stone in the landscape to help mitigate the effects of water erosion.