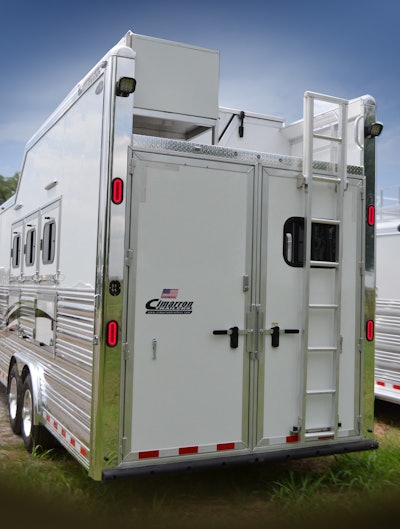 Optronics International will soon be adding a new addition to its light lineup.
The company will be shipping 14 new GloLight-equipped LED lamps, which are available for all light- and medium-duty trailer applications.
The new lights will be hitting the market in approximately 30 days.
The new genre of lamps include the FMVSS 108 compliant lamps, which combine light diffusing materials to give a bright glowing appearance.
The lamps will be sold with stand-alone, "Try-me" packaging that will allow consumers to experience the GloLight lamps.
The push-activity packages are available for the TLL112RK flush-mount, 6-inch oval LED lamps and the TLL190RK waterproof, universal LED combination tail lamps.
The lighting sets include two lamps and applicable mounting hardware.
Features:
• Mini marker/clearance lamp models MCL190AB (amber) and MCL190RB (red)
• 2-inch round marker/clearance lamp models MCL155AB (amber) and MCL155RB (red)
• 2.5-inch round marker/clearance lamp models MCL157AB (amber) and MCL157RB (red)
• 6-inch oval red stop/turn/tail lamp model STL178RB, designed for surface mount with integrated flange
• 17-inch streamline red stop/turn/tail lamp model STL179RB
• Universal style combination tail lamp models STL108RB (passenger side) and STL109RB (driver side, with license lamp)
• Low-profile combination tail lamp models STL116RB (passenger side) and STL117RB (driver side, with license lamp), designed for marine trailers
• TLL190RK retail "Try Me" set of two universal-style combination tail lamps with mounting hardware
• TLL112RK retail "Try Me" set of two 6-inch oval stop/turn/tail lamps with grommets and plugs