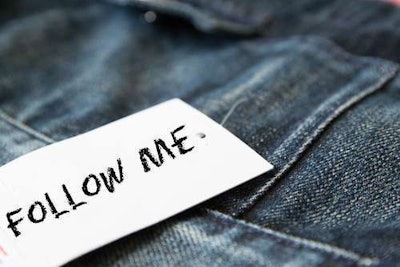 The reliability of the Facebook business page as a marketing tool has been questioned in the past several years.
Advertising has become a key part of Facebook's business model, and it seems they're rewarding their advertisers more than those who have a free page.
This week Facebook announced they're removing deactivated accounts from the "like" counts on business pages. Facebook admins warned there may be a "small dip" in the number of page likes over the next few weeks. If an account is reactivated, the like is re-added.
With this news in mind, here are some answers to frequently asked questions regarding Facebook business pages.
1) Will my landscaping business be forced to "pay to play?" Should I deactivate my business page?
No, Facebook can still be used as a means of reaching customers without the usage of ads, although paid advertising does help when large increases of followers are needed.
2) How can my company compete with big companies who are constantly advertising?
If you don't have Facebook ads as part of your marketing budget, there are a few things to keep in mind when posting.
Use photos, including ones of you and your team, if you're celebrating a milestone or birthday or achievement. Facebook's place as the most popular social media network means business posts should seamlessly flow in newsfeeds with posts from friends and family. If you tend to post a lot of content, be personable in your replies and messages so your fans know there's a real person behind the page.
If you click onto your Facebook page under your own personal account (through your Work section in your profile page), you can tag your friends. Tagging increases the potential reach of those photos.
3) What is a good number of followers to have?
The number of followers you need depends on your social media marketing plan. It can vary from business to business. If you want to create a huge community very quickly, Facebook advertising is a good start.
However, be diligent when checking likes. Companies pay people to like dozens, even hundreds of pages. These are called "click farms," and can affect your pages even when you used legitimate, paid advertising through Facebook.
4) What is the impact of fake likes? To see if your page has click farmers, check the profiles of some of your fans. If they've liked many seemingly unrelated pages, that's a bad sign.
If your likes are fake, you will have very low engagement on your page, even if you gained a lot of followers. If you have 1,000 followers and 500 are fake, how much activity you see on your page is stunted, and your reach will be small.
5) What is "reach," and why is it important to my business?
Reach is how many times a post is exposed to people. The Insights section tracks your reach for individual posts and over time.
To calculate the reach you're getting as a percentage, compare the posts' reach to the number of fans you have. If you have 1,000 followers, and your posts were exposed to 500 people, that's a five percent reach.
If you notice about a five to 10 percent reach on your page, you're doing a bit better than average. Many pages only see about a one percent reach, which is triggering Facebook business page abandonment. Anything higher than 10 percent and you're doing well.
What are you doing to increase your Facebook fans? Give other landscapers tips in the comments below.