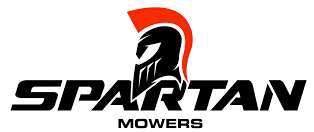 Intimidator Inc. owners Robert and Becky Foster didn't expect their new subsidiary, Spartan Mowers, to grow at breakneck speed when they introduced the mower last October. And while Spartan offers 72-inch decks on some of its more powerful machines and counts landscaping companies among its key markets, it's homeowners who account for about 70 percent of Spartan's first year sales.
The private company doesn't disclose its financial results, but Robert Foster said in an interview Monday that Spartan Mowers' sales in its first year "are about 300 percent higher than we anticipated."
The success of the mowers is largely responsible for the Batesville, Arkansas-based manufacturer's announcement last week that it will expand its existing plant and establish an additional assembly plant nearby. The 24,000-square-foot expansion of the existing plant is getting underway now.
Foster said Intimidator had secured 16.7 acres in an industrial park near its headquarters and will embark on phase one of a new assembly plant there soon. The first phase will comprise about 125,000 square feet.
He said the company hopes to complete a second phase within four years, representing a total investment of about $12 million.
The company started with 38 employees, has 180 now and Foster says he expects to reach 400 by the time phase two of the assembly operation is online.
Spartan Mowers has more than 100 dealers and continues to expand that network steadily, Foster said.
He said orders for mowers are strong and "will keep us making mowers all winter."
Foster insists that it's only Spartan's prices, not its machines' power and durability, that account for the mowers' popularity with retail customers. Its commercial machines are priced better than most competitors, he says, but are just as capable of handling professional lawn-care work.
"The simplicity of the machine is great," Foster said. "The weight distribution is very good and the traction is excellent."
He expects Spartan Mowers' sales to double in the coming year. About 30 percent of that, the owner predicts, will come from landscaping companies.