Ditch Witch recently announced its recipients for its annual Harold Chesnutt Award, Service and Support Leadership Award and Service and Support Excellence Award. The company says these awards honor individuals and dealerships that have exemplified the highest level of product support and service worldwide throughout 2017.
Jon Ahlman of Ditch Witch of Arizona was presented the 2017 Harold Chesnutt Award, which the company says recognizes the parts manager in the worldwide Ditch Witch dealer network who best exemplifies the enthusiasm and dedication Harold Chesnutt brought to his profession for more than 30 years.
"Working to fulfill our 'We're in this together' philosophy, Ditch Witch dealerships and employees are dedicated to building customer relationships and providing exemplary product expertise and support," said Dennis Wierzbicki, Ditch Witch president. "These annual service awards recognize those who have gone above and beyond to satisfy that commitment."
Kyle Liebman of Ditch Witch Northwest was recognized as the 2017 Service Manager of the Year, which the company says is presented annually and honors the Ditch Witch dealership service manager who best promotes the highest level of product support to customers and superior leadership to coworkers.
Ditch Witch says it also recognized top dealership service departments that pursue the highest level of customer support in the industry and help the company maintain its status as a leader in customer care. The No. 1 dealership for service and support in 2017 was Ditch Witch of South Louisiana.
The other top dealerships included:
Ditch Witch of Arizona
Ditch Witch Mid-States
Ditch Witch Sales of Michigan
Ditch Witch of North Dakota
Ditch Witch Northwest
Ditch Witch UnderCon
Ditch Witch of Virginia
Jesco, Inc
GIE+EXPO and HNA grows due to first- and second-year attendees
In recent years, the Green Industry and Equipment Expo (GIE+EXPO) and Hardscape North America (HNA) have seen the attendee base steadily grow with an average increase of 11 percent over the last four years. A large percentage of these are first- and second-year attendees.

Average new attendees in 2016 and 2017:
55 percent of HNA dealer attendees were 1st or 2nd year
65 percent of all HNA contractor attendees were 1st or 2nd year
46 percent of GIE+EXPO dealer attendees were 1st or 2nd year
62 percent of GIE+EXPO landscape contractors were 1st or 2nd year
"Being able to meet these people and enabling them to see, touch and feel our product has allowed us to continue to develop new markets and continue a strong growth pattern," said Nino Nicolia of Nicolock Paving Stones.

Nicolia says his company benefits from exhibiting at GIE+EXPO and HNA because it allows them to showcase their product line directly to potential customers and key decision makers.
"This is the perfect place to launch new products because it puts us in front of a lot of new people in a short amount of time," said Jim Hafendorfer, owner of Jungle Jim's Accessory Products, a long-time exhibitor. "It is a great opportunity for landscapers, dealers and distributors alike to see the latest technology in the industry."
There were over 1,005 exhibits both indoors and out for the 2017 GIE+EXPO and HNA events, and in 2018, they plan to make room for even more exhibitors and will dedicate more space for veteran booths that are expanding.
"The show is awesome," said 2017 attendee Scott Baechle of Top Turf Care LLC in Springfield, Missouri. "This is my first time, and I didn't expect it to be so big and to see so much new equipment. One of the reasons I came is to demo equipment. I can see it all in one spot, test how it performs and decide what I want to purchase."
ARA forecasts equipment rental industry to grow to nearly $60 billion by 2021
In its latest five-year forecast, the American Rental Association (ARA) says it expects revenue in the equipment rental industry to continue to grow consistently in the United States over the next five years, which the company says will result in total revenue of $59.6 billion in 2021.
According to the ARA Rental Market Monitor five-year forecast updated in February, total revenue in the U.S. is expected to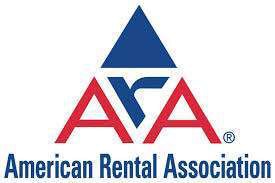 grow by 4.5 percent in 2018 to reach $51.5 billion, 5.6 percent in 2019, 5 percent in 2020 and 4.4 percent in 2021. The ARA says this February forecast is identical to the previous forecast released in Nov. 2017 for 2018, with slight upticks in the expected revenue growth rates for 2019 through 2021.
The company says that the equipment rental revenue in Canada is also expected to show consistent growth, reaching $5.35 billion in 2018 with growth rates of 4.1 percent in 2019, 5 percent in 2020 and 4.7 percent in 2021 to total $6.125 billion.
"Our rental revenue forecast has increased somewhat in the out-years of the forecast," said John McClelland, ARA's vice president for government affairs and chief economist. "One significant reason for this increase is the long-term effects of the recently-passed tax cuts for both businesses and individuals."
"Tax cuts generally provide fiscal stimulus to the economy, which can lead to more investment by businesses and higher employment," McClelland said. "This can push wages higher, pushing up consumer spending on goods and services as well as leisure activities."
According to the ARA Rental Market Monitor, which features data and analysis from IHS Markit, construction/industrial equipment rental revenue in the U.S. is expected to show a 4.3 percent increase in 2018, 4.5 percent in 2019, 4 percent in 2020 and 3.4 percent in 2021 to reach $40.5 billion.
"All of these trends will help every segment of rental," McClelland said. "The greatest concern we have is that of rising inflation that could result from an extremely tight labor market and rising prices for goods and services that are now part of the reflation of the global economy."
"If inflation begins to move quickly to the upside, the Federal Reserve would be forced to tighten monetary policy with increases in interest rates beyond the 3.5 percent in our forecast," McClelland said. "Currently, we believe this type of scenario would take some time to unfold, if it does at all, which is why we continue to expect increases in rental revenue throughout the forecast."
The association adds that general tool is expected to post increases of 4.7 percent in 2018, 5.9 percent in 2019, 7.8 percent in 2020 and 6.7 percent in 2021 to total $15.1 billion, while party and event is forecasted to show a 6.5 percent increase in 2018, 6.1 percent in 2019, 6 percent in 2020 and 5.6 percent in 2021 to reach $4 billion.
"The tax cuts were widely anticipated with the election of President Trump and the structure of the cuts was largely what businesses had expected," said Scott Hazelton, managing director, IHS Markit.
"As such, economic responses to the cuts were already baked into the 2017 economic performance," Hazelton said. "IHS Markit only anticipates an additional 10 to 30 basis points of GDP [gross domestic product] growth compared to its pre-tax passage forecast for 2018-2020. Even without the tax cuts, we anticipated rising interest rates would further slow construction market growth, and the potential for stronger inflation creates the risk of additional monetary tightening. The net effect is an equipment rental outlook close to what we had anticipated with modest enhancements to the upside."
The ARA says investment in rental equipment by equipment rental companies is projected to increase by 3.1 percent in 2018, 8.8 percent in 2019, 3.2 percent in 2020 and 0.4 percent in 2021, surpassing $15 billion that year.
"A business and investment-friendly climate suggest that the recovery can continue for some time yet and even accelerate modestly," Hazelton said. "In 2019, we also expect a bump up in energy prices and an expectation of increased demand for equipment in the energy patch. That results in the expectation of a larger bump in investment in 2019, which also reflects the older fleet that will then be in use combined with expected future demand," he said.
The association says that the share of revenue used for investment remains fairly steady at 25.9 percent in 2018, 26.6 percent in 2019, 26.2 percent in 2020 and 25.2 percent in 2021.
"Once you get an 8 percent growth increase, you are at a new plateau," Hazelton said. "Absent another stimulus, you're not going to get another big bump in investment, so we expect that the investment increase will settle down again in 2020 and 2021."
The association says it released its latest ARA Rental Penetration Index, which shows penetration of construction equipment into the U.S. rental market at 53 percent in 2017, up 20 basis points versus last year after modest declines in 2015 and 2016. The index, according to the ARA, calculates the percentage of construction equipment in use in the U.S. that is owned by rental companies.
Massey Services announces partnership with BRIDG
An official partnership between Massey Services and BRIDG has been announced by Harvey L. Massey, chairman and CEO of Massey Services. The company says that this partnership will provide Massey Services with the ability and opportunity to co-develop products utilizing BRIDG's state-of-the-art microelectronics facility.
BRIDG is a not-for-profit, industry-led public-private partnership for advanced sensors, optics, photonics and other advanced manufacturing devices, and it is located in NeoCity in Osceola, Florida. The company says it provides research and development capabilities and microelectronics fabrication infrastructure for manufacturing processes and materials geared toward enhancing smart sensor innovation.
Massey Services says this partnership will continue to provide the company with the opportunity to leverage cutting-edge sensor technology that they say will benefit its customers and businesses.
"I have always believed that BRIDG will be one of the most successful technology projects this community has ever seen," said Massey. "The best-in-class research and development facility will continue to drive forward innovative products that will have a significant impact on how companies can influence their customer's daily lives."
"With our facility now open and tools being installed, we are ecstatic to reach the stage where we can partner with Massey Services on the continued evolution of smart sensors technology," stated Chester Kennedy, chief executive officer of BRIDG. "By leveraging our growing list of industry partners and the existing strengths of academic partners such as UCF, we strengthen Florida as a global leader of innovation. This partnership with Massey Services is instrumental in our forward momentum, and we look forward to this collaboration."
BRIDG features a 109,000-square-foot facility that the company says includes approximately 60,000 square feet of cleanroom laboratory/manufacturing space.
Granz Turf Depot named Wright New England Dealer of the Year
New Hampshire's Granz Turf Depot was named the 2017 New England Dealer of the Year by EDM Distributors and Wright Manufacturing. The company says this award recognizes Granz Turf Depot's outstanding performance as a Wright full line commercial mower dealer.
Granz Turf Depot operates four stores – Granz Power Equipment in Salem, New Hampshire; Still's Power Equipment in Manchester, New Hampshire; and Turf Depots in Portsmouth and Londonderry, New Hampshire. The company says all four locations stock a complete line of Wright mowers and parts and have sales and service people who were trained the Wright way.
Recently, a plaque was presented to Yennacco and Chevalier by Greg Sacco, EDM Distributors territory manager, and Judith Ross, Wright Manufacturing regional sales and marketing manager.
The Wright Commercial Mower Dealer of the Year Award is presented for exceptional dealer performance in sales, market share growth and dedication to best-in-class customer support.
Houzz calls for scholarship entries
Houzz Inc. has announced the call for entries for the Houzz scholarship, a program that the company says supports the next generation of residential design and architecture pros: students studying architecture, interior design and landscape architecture.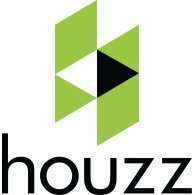 Four $2,500 scholarships will be awarded in the categories of 'Women in Architecture,' 'Sustainable Design,' 'Residential Interior Design' and 'Residential Construction Management.' These scholarships are awarded biannually in the spring and fall, and they are now accepting applications for fall 2018.
"The value that architecture and design professionals bring to our homes, our communities and our lives cannot be overstated," said Liza Hausman, VP industry marketing at Houzz. "We are excited by the creativity and dedication presented by the next generation of architects and designers and committed to supporting them as they pursue their degrees."
High school students, undergraduates and graduate students 18 years of age or older can click here to apply. Students will need to submit a brief essay on their design and architecture influences, and Houzz says they are invited to create a Houzz professional student profile. This profile will showcase the student's portfolio of work and will allow them to network with more than 1.5 million active home professionals around the world.
The deadline for the fall 2018 scholarship is June 30.
Spring 2018 winners included:
Women in Architecture: Kelsey Vitullo (studying architecture and landscape architecture at Washington University in St. Louis)
Sustainable Residential Design: Cheyenne Murray (studying architecture at Georgia Tech)
Residential Design: Celina Nelson (studying architecture at the Dunwoody College of Technology)
Residential Construction Management: Erica Colunga (studying construction management at California State University – East Bay)