It's no secret that workplaces with accountability perform better than those where team members consistently make excuses, cut corners or shift blame. Understanding this isn't the hard part, rather what's more challenging is planting the seeds of personal responsibility and waiting to reap the benefits.
I've used my career experiences to write my book of leadership lessons from the ground up titled, "Growing Weeders into Leaders." These lessons were learned in my current job as the University of Mississippi's director of landscape services and airport and golf operations.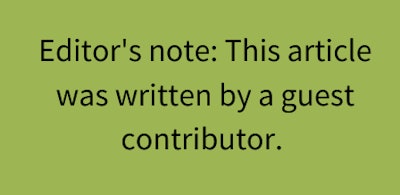 Here are some keys to help you create an environment where your workers hold themselves and each other accountable, thereby improving the team. In this kind of environment, you'll find your team takes more pride not only in their work but also the whole team's work because everyone is accountable for the department's success.
Create a creed
Years ago, motivational speaker and retired Green Beret Terry Johnson spoke to our team and memorably quoted the Green Beret Creed by heart. He said he was inspired by our work and encouraged us to create our own creed for our department. Our entire team was asked: What do you want to be known for? What do you want the new staff members to understand about our department? The answers became this creed:
"We, the Department of Landscape Services, are a team of hardworking individuals united under one banner and dedicated to inspiring others. We …
Lead by example.
Adapt and overcome.
Never stop training and growing.
Dedicate ourselves to professional integrity.
Serve with respect and pride.
Cultivate greatness.
Achieve quality results with an eye for detail.
Promote and provide a beautiful environment.
Excel through high standards and excellence within.
I am a Landscape Rebel."
Signing your work
A member of our staff, Nathan Lazinsky, expressed a unique way of thinking about what we do each day. "When we do our work, it's like we are signing our name to an important document," he said. I like that. The condition of the landscaping on campus is a reflection of who we are as a unit, and like it or not, the appearance defines the professional success of everyone in our uniform.
The way in which people do their work tells a lot about them. It is their signature to the world. If we do our work with excellence, it reflects great pride in what we do, and our signature has greater value.
We embrace having our name on our work because we perform at a high level. This philosophy has helped us make the university "The Most Beautiful Campus in America." Ole Miss has won four national awards for its beauty, including Most Beautiful Campus by both The Princeton Review and Newsweek. These awards, which bear our department's signature, are our "four national championships."
The Golden Rule
As simple as it sounds, the Golden Rule is often an overlooked key to working with teams. Listen. Better yet, give everyone an opportunity to speak. Some of the best ideas come from the front-line staff. Short meetings provide bursts of energy and allow people to participate in finding solutions and making us better. If people don't want to talk about their ideas or suggestions in a group, they can write them down and leave them in the "inspiration" box.
People want to know you're listening. Simply put, treat people with respect if you want to be respected. Be the leader, reach out and treat them the way you want to be treated. Let your employees know they are expected to treat you and others the way that you have treated them.
Holding yourself accountable to following the Golden Rule will show others you care about them and eventually you will find this attitude spreads through your entire organization.
EDITOR'S NOTE: This article was written by Jeff McManus. McManus has a bachelor's degree in landscape and ornamental horticulture from Auburn University. He is also an International Society of Arboriculture Certified Arborist. Jeff has been director of Landscape Services with the University of Mississippi since 2000. His book, "Growing Weeders into Leaders – Leadership Lessons from the Ground Level", focuses on cultivating excellence among staff. He is also the author of "Pruning Like a Pro." Learn more at www.jeffmcmanus.com.