Clients may be asking you how their landscape could be more sustainable or whether there's enough space to feature more usable areas, and the short and sweet answer is yes.
Debbie Gliksman, owner of Urban Oasis Landscape Design in Los Angeles, California, works specifically to design landscapes that feature both sustainable and functional aspects.
If you find clients asking more about these two specific features or if you've toyed with the idea of incorporating more green and usable services into your own business, take a look at how you can get things started.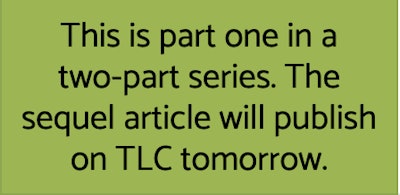 Sustainability
Being a residential landscaper, Gliksman said she sees clients on a daily basis that have space in their landscape that has untapped potential in the way of sustainability and usability, but they aren't aware of what this space can truly offer. This, she believes, is where her ideas are able to shine.
"I try and turn peoples' lots and front and back gardens into places where they can relax and enjoy," she said. "(I try to) create a beautiful environment for them, and I try to help improve their lives by giving them that place they can enjoy. What I love to do is create special places for people."
As a California landscaper, Gliksman said she is very familiar with dealing with the overwhelming droughts the state often faces, as well as the constant dry climate. As a company that specializes in sustainability, Gliksman said she ensures that water saving techniques and designs are used in every project she encounters.
Currently, Gliksman said she is part of the Association of Professional Landscape Designers (APLD), and their water-saving philosophy is to, "Go with the watershed movement." This, she explains, simply means they work to keep water in the landscape, as opposed to letting it leave the space and ultimately end up in the sewers and streets.
When water is allowed to leave the space, Gliksman said she counts it as an incredible waste because no one is able to receive benefits from the water, and on top of that, many pesticides, garbage and other substances "are flushed into the ocean."
"It's all very beneficial and it actually has a big impact on the environment because you're sequestering the carbon, saving your water (and) not using nearly as much water," she said. "I think a lot of people are surprised to find out that their horrible, scrappy looking lawn is actually taking more water than any beautiful garden they could put in. It's the biggest water user of anything."
When taking stock of the amount of water used in a typical lawn, Gliksman said lawns usually have a plant factor of one, which means that the lawn is the biggest water user in the space.
Along with water preservation, Gliksman said she works to improve the soil quality in the landscapes she works with. This, she said, should be the first step because without healthy, appropriately tended soil, nothing will thrive.
Another important aspect she notes is to be sure and choose climate-appropriate plants and native plants to help attract local birds, insects and more.
Before beginning a sustainable project, Gliksman says it's necessary to ensure there are permeable surfaces present to keep water from running off and into other areas where it will be wasted.
It's also important to find ways to capture rainwater and use it, she said, whether that's by building a stormwater retention pit, installing a cistern or even creating a rain garden.
Since it's one of the easier options, Gliksman said many customers typically like the idea of the rain garden. While it might not be as effective as other methods, it can still act as a good source of drainage while still adding the garden aspect to the landscape.
To create a rain garden, start with a shallow depression that has amendable soil, so it will drain quickly. Be sure that the rain garden is located at least 10 feet away from the home's foundation so there will be no seepage problems.
The amended soil combined with water-loving plants will capture the excess water and allow it to slowly percolate into the earth, as opposed to it sitting on the surface of the lawn.
Check back tomorrow for part 2 of this series, where we'll take a look at creating usability designs that can also incorporate sustainability practices covered today.