Winter Equipment recently announced it will be expanding into the contractor distribution and sales markets.
"For almost 30 years, innovation has led the development and direction of this company," said Kent Winter, founder and CEO, Winter Equipment. "With the recent introduction of our indestructible plow markers and the enormous interest we saw from online and distributor channels, we made the decision to develop other products to help contractors."
Contractor-targeted products include:
Plow markers – Made from galvanized steel aircraft cable.
Plow systems – Sectional blades, guards and all needed equipment sold as a single easy-to-inventory system.

V-Plow assembly – Designed to provide even wear and reduced downtime.
XTendor – A heavy-duty steel blade matched with carbide-reinforced PlowGuards for surviving rough roads and unseen obstructions.
WinterFlex – Styrene-butadiene flat rubber sections with a reversible design, sold in sections or rolls.
Grade 8 hardware – The highest class of imperial fasteners available, grade 8 hardware is certified to meet the requirements of ASTM grading and provides heavy wear and long life.
Pusherbox shoes – Engineered to outlast standard shoes, providing one-man installation and in-field replacement and adjustment.
18-inch universal spinner – Built to outlast standard spinners for less downtime and greater performance.
"The common thread for all of our products has been input from customers," said Winter. "I expect that to continue as our technical sales reps understand customers' problem areas. In addition, our 3-D modeling capabilities and rapid prototyping allow us to quickly respond to the contractor market with new products."
PBI-Gordon introduces Pedigree Fungicide
PBI-Gordon Corporation recently announced the new Pedigree Fungicide SC, which the company said was formulated to provide disease control on golf courses, commercial and residential properties and sports fields.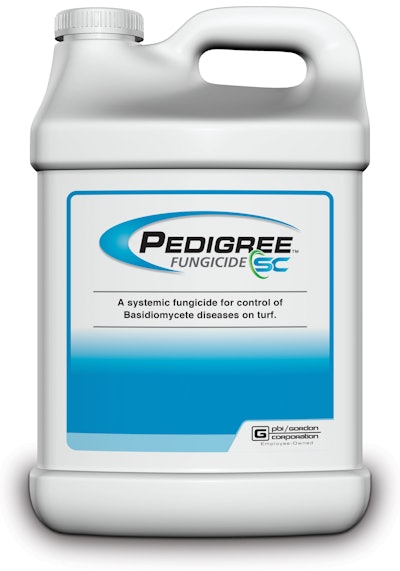 Through a partnership with Nichino America, the company says Pedigree features a proprietary formulation and the active ingredient flutolanil. It will be available for sale in 2019.
The company says Pedigree has shown safe and consistent performance on creeping bentgrass, Kentucky bluegrass, annual bluegrass, annual and perennial ryegrass, red fescue, tall fescue, Bermudagrass, zoysiagrass and St. Augustine grass.
Other features include:
The ability to treat turf diseases such as large patch, red thread, pink patch, yellow patch, southern blight and gray snow mold.
When applied as a preventative treatment, the company says Pedigree helps stop several stages in the disease life-cycle.
Depending on the level of disease pressure, the company says protection can be expected over a period of seven to 28 days.
RYAN announces National Aerate Your Lawn Day
RYAN has announced the second annual National Aerate Your Lawn Day. The holiday falls on the third Saturday in September, and this year it falls on Sept. 15. This day, RYAN says, gives lawn care professionals an opportunity to educate customers about adding aeration services to their lawn care plans.
The company says it will also re-launch a website that will give landscape contractors additional resources to help grow their businesses. These tools, RYAN says, include talking points on the benefits of aeration, product information and an aeration bid calculator. The company says this calculator is designed for professionals who are getting into the aeration business and shows them how to bid jobs accurately and competitively.
"Fall is a time when our professional customers can really stand out and increase profits by offering aeration services," said Troy Blewett, director of marketing at Schiller Grounds Care, parent company of RYAN. "We've brought back this holiday to help them make the most of this crucial season and set themselves up for success for years to come."
The holiday is only one day, but RYAN says its goal is for landscapers to take advantage of the entire aeration season.
Green industry experts say the fall season is the best time of the year to aerate, as the lawn experiences minimal stress during the fall and can easily withstand the aeration process.
Lawns are usually seeded in the fall, and RYAN says aeration is a great way to increase the effectiveness of seeding.
LandOpt celebrates awards, adds contractor in Hawaii
Recently, the LandOpt Contractor Network convened for the eighth annual Operations Field Day. This year's event was hosted by Michael Bellantoni, Inc. in White Plains, New York.
LandOpt says the first day kicked off with a Bellantoni site tour and ended with a private boat cruise past New York City and around Lady Liberty. Day two was held at Ridge Road Park where Brian Carolan, STIHL technical sales specialist, discussed safety culture, noise abatement and OSHA regulations.

During lunch, LandOpt says, attendees met with Operations Field Day sponsors JCB, Neely Coble, Horticultural Alliance, STIHL, Husqvarna, MicroLife, A.M. Leonard and SalesForce. The Operations Olympics followed as the team-building event, and as the afternoon came to a close, LandOpt says everyone gathered for the operations award ceremony.
Company awards went to Eichenlaub, Inc. for Best Performance Against GPM Plan, Project, and SGK Landscapes for Best Performance Against GPM Plan, Maintenance.
Individual award winners were: Canaan Blair, The Greathouse Company for Rookie Project Manager of the Year; Jordan McCumbee, Carolina Creations Landscapes for Project Manager of the Year; Matt Winn, The Greathouse Company for Rookie Account Manager of the Year; and Randy Wood, Belknap Landscape Company for Account Manager of the Year.
"Giving these awards shows landscape contractors that goals can be made and met successfully," says success coach Mark Borrasso.
LandOpt also notes that SGS Hawaii has joined the company's Contractor Network, becoming the fifth Powered by LandOpt Contractor in seven months.
SGS Hawaii, the largest provider of landscape services specializing in resort management in the state of Hawaii, says it will incorporate the discipline of the LandOpt system into their day-to-day business to streamline operations, improve profitability and achieve growth.
"I believe LandOpt can help us refine and redefine our systems to assist us as we begin to scale up again," said SGS Hawaii owner Sidney Sparkman. "Being in Hawaii offers us limited training opportunities for our key management team. I am hopeful that LandOpt, as well as the network, will open up vast training opportunities."
Sparkman says he and his team look to improve productivity, strengthen internal procedures and, ultimately, expand the business.
"I am looking to grow SGS at a minimum of 50 percent in the next five years," Sparkman said.
The SGS Hawaii team says they are looking forward to the benefits that being part of a national contractor network can bring.
"We would like to welcome Sidney and the entire SGS team to the LandOpt Contractor Network," said Alison Blobner, LandOpt's director of marketing and sales. "They are an outstanding fit, and we anticipate a long and mutually beneficial relationship as we help them grow."
"The continued growth of the LandOpt Network with companies like SGS is a testament to the fact that even 'mature' companies have a need for continuous improvement," said Don Evans, LandOpt president. "Sidney is making an investment in his team – he has a vision for where SGS is going and is humble enough to know he needs additional resources to get him there. We look forward to partnering with Sidney and the SGS team on this exciting journey."
Greenworks announces new lithium-ion battery powered top handle chainsaw
Greenworks Commercial recently announced it has expanded its professional duty line with the new GS 110 10" brushless top handle saw.
The company says with its user-friendly push-button start technology, the GS 110 offers all the versatility and reliability needed to perform even the most challenging of saw-at-height jobs in tight spots.
"Professional arborists who use gas-powered chainsaws have for years complained about the lost productivity from having to get out of the tree and down on the ground to restart their saws after stalling or being turned off," said Tony Marchese, director of independent retail for Greenworks North America. "With our new lithium-ion battery powered top-handle GS 110, there are no such concerns because the saw is easily restarted at the push of a button. Say goodbye to the days of getting out of the tree every time you need a restart and hello to a new level of productivity and performance."
Powered by Greenworks Commercial's proprietary 40-volt lithium-ion battery and brushless motor technology, the GS 110 top handle saw has the following features:
10" bar and chain design
One-hand cutting operation and push-button start
Brushless motor
Chain brake
Automatic oiler
Steel bucking spikes
Greenworks says the GS 110 provides arborists with easier operation and a safer work environment, but it also yields 50 percent less noise and five times less vibration than gas equivalent products.
ASV adds Saskatchewan dealer
ASV Holdings Inc. has added GlenMor Equipment to its dealer network.

The Prince Albert, Saskatchewan-based dealer says it will offer all ASV posi-track compact track loaders, which includes the new RT-40, the VT-70 and the RT-120 Forestry. The company says it will also carry the full line of ASV's skid-steer loaders.
"GlenMor Equipment is a pillar in the Prince Albert community," said Jim Haroldson, ASV district sales manager. "The company has a reputation for excellent customer service, as well as experience with ASV equipment, which can be depended upon during the frigid Saskatchewan winters."
"We've been proud supporters of our region's construction and agriculture industries for more than 35 years," said Bryce Floer, GlenMor Equipment owner. "We serve our customers by offering high-quality, dependable equipment like the ASV line of products, which we know always perform well in challenging conditions."
NHLA plans seminar program for GIE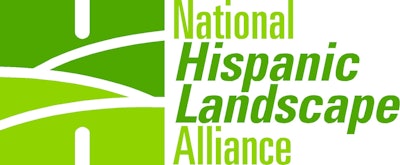 The National Hispanic Landscape Alliance (NHLA) has planned a seminar program during the 2018 GIE+EXPO with sessions for both contractors and dealers. This year's expo is scheduled for Oct. 17-19 at the Kentucky Exposition Center in Louisville.
Sessions will be offered in both English and Spanish, and NHLA says the program has been designed to benefit a wide range of attendees, including:
Dealers seeking to increase sales to area Hispanics
Hispanic contractors eager to achieve greater success
Non-Hispanics wishing to better engage Hispanic employees
NHLA says this year, Wendel Hall, a leading H-2B attorney, will present a brief update on the H-2B seasonal guest worker program during the Thursday morning session for contractors.
Wednesday, Oct. 17
9:00 – 10:00 am
Dealer Breakfast: Keys to Becoming the Preferred Dealer in for Local Hispanics
$25, includes breakfast. Pre-registration is required.
Join NHLA leaders for a brief presentation on the secrets to winning and retaining business from local Hispanic landscape contractors. Then engage in round table conversations and obtain best practice strategies for tackling your greatest challenges.
Thursday, Oct. 18
11:30 am – 1:00 pm
NHLA Lunch & Learn
$30 per person, includes lunch; space is limited. Pre-registration is required.
Network with other show attendees over lunch at tables featuring discussion topics facilitated by NHLA leaders. Each table will have a different theme in either English or Spanish. Wendel Hall, a leading H-2B attorney, will open this session with a brief update on the H-2B seasonal guest worker program.
Friday, Oct. 19
7:30 am – 9:00 am
NHLA Breakfast & Learn
$30 per person, includes breakfast; space is limited. Pre-registration is required.
Arrive early and take advantage of the opportunity to network with other show attendees over breakfast at tables featuring discussion topics facilitated by NHLA leaders. Each table will have a different theme in either English or Spanish.