John Deere recently added the MH60D mulching head to its Worksite Pro lineup.
The company says the machine is designed to remove 8-inch trees and 12-inch stumps easily, and John Deere adds that the MH60D shreds underbrush and woody materials into mulch within minutes. The company says this mulching head is optimized to work with John Deere skid steer loaders and compact track loaders, as well as most competitive models.
"With 30 double-carbide tipped teeth, our new mulching head attachment is a jobsite beast that easily takes big bites out of trees and stumps," says Jessica Hill, global program manager, attachments. "It's an invaluable tool for customers who need a powerful mulching solution, no matter the tree type or location."
The company says this mulching head has superior large-material knockdown and works well below soil level for chewing difficult stumps.
The company says the MH60D's two-speed hydraulic system efficiently uses available horsepower, and when the preset pressure level is attained, John Deere says the motor automatically shifts to a higher displacement, increasing the torque for reduced stalling and faster rotor-speed recovery time.
The company adds that a prominently positioned pressure gauge allows operators to easily monitor hydraulic operating pressure.
John Deere says this mulching head was developed to deliver exceptional jobsite performance, and a 60-inch high-capacity, smooth rotor design reduces material drag and horsepower requirements.
Balanced for smooth operation, the company says the oversized 2.5-inch sealed rotor bearings deliver long-term durability. John Deere says the redesigned mulching chamber enables more efficient material flow and reduces wear points for optimized shredding performance.
The company says the internal counter-comb helps shatter incoming material to create finer mulch, and John Deere says the optimal knife tools allow smoother cutting and finer chip size.
For more durability, John Deere says the attachment's three-position heavy-duty push bar helps protect the carrier while toppling trees or brush. The company says the door cylinder inside the frame body is better protected, while the enhanced frame construction and bolt-on skid shoes reduce debris buildup, extending wear life.
Doosan Bobcat partners with SafeAI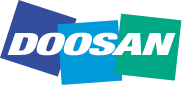 Doosan Bobcat North America recently partnered with SafeAI, a startup company located in Silicon Valley, to explore how advanced artificial intelligence (AI) technologies could be incorporated into Bobcat equipment.
Through this pilot program, Bobcat says SafeAI plans to demonstrate how the latest AI technologies, Deep Neural Networks (DNN) and Deep Reinforcements Learning (DRL) can be used to perceive complex dynamic environments around equipment and provide automated control.
"At SafeAI, we are building a safe, AI-enabled autonomous platform for the equipment industry," says Dr. Bibhrajit Halder, CEO and co-founder of SafeAI. "We look forward to beginning our partnership with the global market leader in compact equipment."

Doosan Bobcat says this partnership is the company's initiative to identify forward-looking solutions to help equipment owners and operators maximize their productivity.
"We live in an on-demand, highly connected world," says Joel Honeyman, vice president of global innovation at Doosan Bobcat North America. "The customers who purchase our machines expect to have the latest and greatest technology at their fingertips. Through our partnership with SafeAI, we hope to work toward our ultimate goal of enabling our customers to work more efficiently on the jobsite."
SiteOne releases LESCO
SiteOne Landscape Supply announced the release of LESCO CarbonPro-L with MobilEX, a liquid biological soil amendment.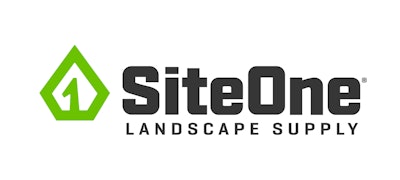 The company says CarbonPro can be tank mixed with fertilizers, herbicides and insecticides when applied to turf and landscape plantings, and SiteOne adds that the multi-solution product deepens and strengthens roots, helps with stress recovery and prevention, improves greening, assists with seed establishment and provides other benefits.
CarbonPro's key, SiteOne says, is its exclusive active ingredient formulation, including MobilEX nutrient transport technology, humic substances and kelp extract to harness the power of plant-microbe interactions and organic soil sciences to maximize plant health.
In tests, SiteOne says CarbonPro promoted 75 percent more root mass under 30 percent less nitrogen than positive and negative controls in tall fescue.
"We're excited by the test results of this product and believe it will be yet another tool that helps our customers work smarter," says John Gertz, VP category management – agronomics at SiteOne Landscape Supply. "A nutrient transporter like CarbonPro can boost nutrient uptake in plants by 30-35 percent and maximize ROI. It's not only a significant enhancement to current nutrient programs, but it can be used during fertilizer restriction or blackout periods because it contains no N-P-K."
According to the company, other benefits of using CarbonPro as part of a nutrient program include:
Reduces operation cost spend on treating turf stress.
Prevents chlorosis, the yellow/loss of greening of turf.
Supports establishment of new turf through accelerated seed germination.
Increases turf quality through remediation and restoration from saline soils and salt toxicity.
SiteOne says CarbonPro underwent trials at the University of Wisconsin and Auburn University, and it was field tested by Agricen Sciences and Turf Care Supply Corp. Labs.
The company says the product will be available in 1-gallon, 2.5-gallon and 30-gallon quantities with 275-gallon available upon request.
ArborSystems introduces new SpeedChek Punch tool
With the new SpeedChek Punch tool, ArborSystems says trees will be treated faster when used with the Wedgle Direct-Inject Tree Injection System for injecting chemicals into trees.
"Arborists, urban foresters and tree care professionals can treat almost any tree in five minutes or less as our advanced tree technology system delivers chemicals fast and effectively without drilling damage and virtually no environmental exposure associated with foliage spray, soil injection or drenching," says Chip Doolittle, president of ArborSystems in Omaha, Nebraska. "Our newest tool, SpeedChek Punch, uses the WedgeCheks mounted in a long strip similar to a nail gun that uses nails in a strip."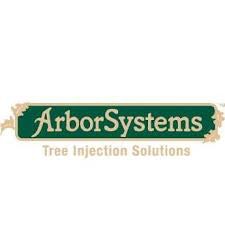 The company says the Wedgle is the only tree trunk injection application method that does not require a drilled hole, and WedgeCheks are used when making tree injections and are inserted in the tree with the SpeedChek Punch for easier use and quicker operation.
ArborSystems says the Wedgle injection tip is inserted through the WedgeChek to ensure that the chemical is placed deep into the active areas where it can be easily absorbed by the tree.
The company says its chemicals are used with their Direct-Inject Tree Injection System as an injection into the flare or base of the tree to ensure even distribution through the tree's vascular system.
The company says chemicals are delivered fast and effectively at a known dose rate, and ArborSystems says there is no mixing in the field, waiting for uptake of chemicals, guarding during draining process or need for power, pumps or return trips by applicators.
The company says its chemical product line for pests, diseases and tree health includes Boxer Insecticide (active ingredient Emamectin Benzoate) used for two-year control of Emerald Ash Borer and other insect and mite pests; Retriever Insecticide (active ingredient Acetamiprid) which controls caterpillars, scale and Japanese beetles; Pointer Insecticide that treats Emerald Ash Borer, Hemlock Wooly Adelgids, White Flies, aphids and beetles; and Greyhound Insecticides which controls beetles, caterpillars, mites and nematodes (prevents Pine Wilt disease).
"Children and pets are not exposed to chemical spray or open chemical containers and there is no need to cover outdoor toys, play equipment, pools, furniture or vehicles when trees are treated with trunk injections," says Doolittle. "Tree, turf and ornamental specialist will increase the number of trees treated per day using our system and it is a tree-friendly way to treat trees and plants."
Husqvarna to participate in U.S. Capitol tree cutting
Husqvarna says its new 572XP chain saw will be used to cut the Capitol Christmas tree this year.
The company says the tree will be cut and prepared for the more than 3,000-mile journey that commemorates the second inspiration– 175th anniversary of the Oregon Trail – by following a reverse path of the trail. Husqvarna says the trail will start in Oregon and travel to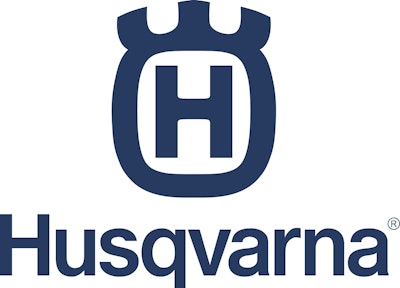 Washington, D.C.
The company says attendees will also have the chance to sign banners on the sides of the truck that will be carrying the tree.
Husqvarna says it will take place at River Bend County Park, 45931 Santiam Hwy., Foster, Oregon, 97345. The festivities will begin at 11:15 a.m. on Nov. 2 and the tree cutting ceremony will begin at noon.