Judy Altmaier, vice president and general manager for Exmark, has announced she plans to retire on Jan. 4, 2019.
Altmaier has been with The Toro Company, Exmark's parent company, since October 2009. She took over the leadership role at Exmark in July 2013.
"From her steadfast focus on developing innovative products that help our customers enhance their productivity, to expanding and strengthening channel partnerships, Judy has been a strong leader and role model for Exmark," says Rick Olson, Toro CEO and chairman. "The reputation and credibility Exmark has enjoyed under her leadership has allowed the company to attract great talent and provide developmental and growth opportunities for our existing employees."
Prior to working for Toro, Altmaier served the Eaton Corporation for more than 25 years, holding various positions in the company, including vice president and general manager of the company's global engine valve division.
She says she is looking forward to spending time with her husband, children and grandchildren in retirement.
"I've had incredible experiences in my time with Toro and Exmark," Altmaier says. "I plan to serve on a corporate board and do work with some non-profits. I am also looking forward to having the time to travel and enjoy time with our family."
Daryn Walters, director of marketing, has been promoted to general manager for Exmark. Walters assumed the general manager role on Nov. 1, 2018.
"During his tenure, among other things, Daryn helped realign the marketing organization to drive greater focus on brand proliferation and marketing strategies," Olson says. "These have enabled Exmark to achieved and maintain a market leading position in the landscape contractor segment."
Walters has a bachelor's degree from Florida State University and he is currently completing his MBA from the University of Wisconsin.
Jamie Briggs has been promoted to director of marketing and will report to Walters. In addition, Lloyd von Scheliha has been promoted to senior manager of products, reporting to Briggs.
NALP represents landscape industry at White House event
The National Association of Landscape Professionals (NALP) was one of the five associations invited to attend the Our Pledge to America's Workers event at the White House.

The Pledge to America's Workers, an executive order of President Donald Trump, is designed to expand programs that educate, train and reskill American worker.
The event was held to celebrate the Administration reaching its goal of expanding training opportunities for 6 million American workers.
NALP president Jeff Buhler of Massey Services, CEO Sabeena Hickman, vice president of public affairs Missy Henriksen, Reynaldo Valle, a field manager and Jillian Gottlieb, assistant field manager of Ruppert Landscape all attended the event.
"We were honored to be invited to the White House to make our commitment to expanding employment opportunities for American workers known," Henricksen says. "There is a misperception that jobs in this industry are all seasonal labor positions. While those roles are absolutely critical to the important work that lawn and landscape companies do every day, the truth is, our $82 billion industry offers a wide array of lucrative opportunities and career pathways, including many management and executive roles, across the country. We hope this event will shine a spotlight on industries like ours which have committed to not just filling jobs, but to providing lifelong careers for hardworking Americans."
Bayer offers online flipbook of lawn solutions
Bayer Environmental Science, a business unit of Bayer Crop Science has introduced the Bayer Lawn Solutions Guide, which is an online flipbook that provides solutions to common turf problems.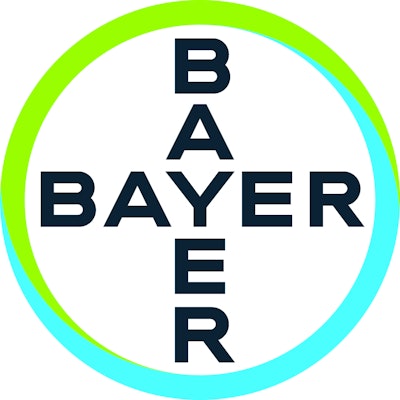 The guide has agronomic recommendations from cultural practices to best practices on application and usage of various products. There is an interactive table of contents that allows users to jump to sections with ease.
There are two main sections to guide. One covers identification and treatment recommendations and the other section has in-depth guides on Bayer products like Specticle and Armada.
Users can text search to locate information of products, diseases, insects, weeds and more and an annotation tool allows landscapers to make notes for future reference.
"Lawn and landscape professionals need to constantly think on their feet as challenges arise," says Laurence Mudge, Bayer Green Solutions team manager. "An online tool like this is critical when they're out in the field and don't have time for heavy reading. And it's a key part of our commitment to making sure our customers have the best information possible where and when they need it."
Click here to view the guide.
Aspire offers upcoming webinar of marketing automation
The Aspire Software Company is hosting a free webinar on Wednesday, Nov. 14 on the why's and how's of marketing automation.
Automation software can help expedite the sales and marketing process by sending scheduled emails, posting on social media and sending internal notifications. If you are wondering about this technology or have been using marketing automation for a while, Aspire says this webinar is for you.
Kelly Dowell with Keldo Digital will lead the webinar on popular software options, the pros and cons, the different systems to set up immediately and the important metrics to track.
If you can't attend on Nov. 14, 2018, at 12 p.m. (CST), you can still register for the webinar and receive the recording and slides afterwards. Click here to sign up.
Gachina celebrates Movember for Men's Health Awareness
Gachina Landscape Management is starting its annual Movember campaign to raise awareness for cancer research and men's overall health during the month of November.
Jaclyn Ishimaru-Gachina, president and CEO of the company, says that she and her late husband John became supporters of Movember after he was diagnosed with prostate cancer in 2000.
Gachina employees will participate in No-Shave November and those who grow the fullest, longest or strangest mustache or beard will be announced the winner of the contest at the company's holiday party on Dec. 18.
Women are encouraged to participate by becoming a Mo Sista and helping fund raise. Gachina hopes to raise $1,000. Last year, the company raised $610 and added a company match and personal contribution with a grand total of $2,292. You can click here to donate.