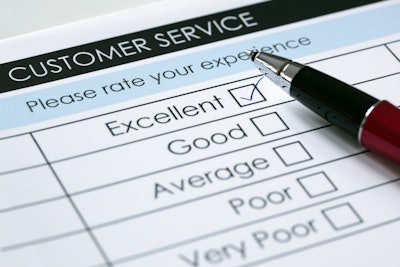 Your landscaping company can only continue to thrive and grow with the support of loyal and faithful customers. How, then, do you ensure that your company is able to consistently offer excellent customer service?
We've talked with green industry experts to give you the scoop on how they create, maintain and enhance their ability to offer top-notch customer service.
Making it happen
When it comes to making sure your customers are completely satisfied with your company at the end of the day, Josh Hanson, irrigation and lighting manager with Environmental Enhancements, says it boils down to effective and open communication.
"When you communicate with a client, you need to be forthcoming with all of the information that they need to make the best decision for them," says Hanson. "You need to be transparent with the good and the bad and keeping them in tune to what is happening on their site."
Hanson says at Environmental Enhancements, the company has what they call a quality audit system to continue to enhance their customer service. Each month of the growing season and once during the winter months, Hanson says they will walk their sites to keep track of their projects throughout the year.
"The client is invited to walk with us and our crew manager on the site," Hanson says. "We honestly grade and create a punch list of any items that the property manager and we see is necessary to complete in the next or next few service visits. (We're) being proactive on potential issues on their sites."
For Don Evans, president of LandOpt, having excellent customer service requires turning the focus on the customer's experience rather than just the product or service your company provides.
"Make sure that you have aligned your sales approach and service delivery with a communication process that is proactive," Evans says. "If you have a backlog of projects and the typical customer expects to hear an update about where they sit on your schedule every four weeks, make sure you communicate to them every three weeks. You'll be exceeding their expectations and you can be sure that the positive nature of the experience will be improved."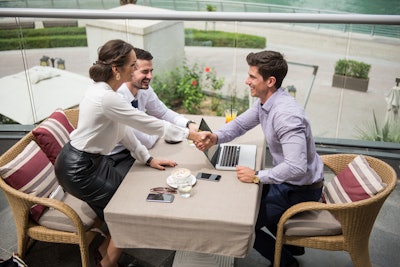 Maintain your reputation
As a landscaper, you know firsthand that your company's reputation can make or break your bottom line, especially when it comes to what is posted online.
Ensuring your company's name is reputable and thought of in a positive light in your community is vital, and that can sometimes mean doing whatever you can to stand out above the crowd.
"The secret to success in business is to obtain and retain profitable customers," Evans says. "In a market that is awash in landscape contractors, one way to differentiate your company is to provide top-notch customer service. And if you do it right, your retention rates will improve and your marketing/sales cost as a percentage of revenue will drop."
Hanson says that since landscape contracting is considered a commodity in today's culture, it's important to show customers how your company is unique. This, he says, is where utilizing the power of the internet and social media comes into play.
Hanson recommends using technology to your advantage to make your project quote process faster.
"Today's marketplace is very fast," he says. "You can get multiple quotes and prices almost instantaneously just by searching or making a few calls. The landscape industry is a bit behind this trend but that doesn't mean you can't return a quote for a project quicker than your competition."
If you take too long to get back to a customer with a quote, there's a good chance you'll lose out on their business. With this in mind, Hanson says his company is outfitted with laptops and mobile broadband cards that enable his team to complete their turnaround proposals while on the site.
"Sometimes, we even have the opportunity to sit down with the client right then and there to go over any questions they may have," he adds.
Evans adds that with customers constantly using the internet, there's more of an opportunity for them to leave negative feedback on your company. And once those reviews are out in cyberspace, there's no taking them away.
"You don't hear many success stories from customers, but you will more than likely hear the bad ones," says Evans. "With the availability of sharing with millions, the importance of customer service is at an all-time high. Word of mouth is still important, but today with a swipe and a type, that 'word of mouth' is shared all over the world."
Check back tomorrow for part two of this article, where we'll further explore how these professionals handle negative reviews and their advice to other landscapers about maintaining great customer service levels.