Negativity and learning experiences
It's inevitable that your landscaping company will receive at least one negative review in its lifetime, but these don't have to bring your business crumbling down.
Josh Hanson, irrigation and lighting manager with Environmental Enhancements, says over the years his company has had its fair share of negative customer interaction. When this happens, he reiterates the importance of keeping the lines of communication open.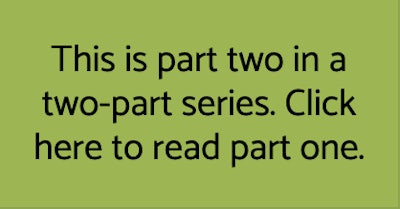 "Having clarity in the goals of the client is the most important thing that you need to take away from this," he says. "You need to remember that your clients aren't landscape contractors, so they don't know all the terminology that we know. To them, it is like trying to speak a foreign language, and we need to translate what they want and make sure that we deliver the product."
Don Evans, president of LandOpt, says he's found that seeking feedback from customers at the end of each project and at least quarterly for all accounts where maintenance was performed has proven to be a successful move for LandOpt. It has also proved to be an important tool in the company's referral generation process.
"When you distinguish yourself from the rest of the industry by providing a top-shelf, positive experience for the customer, they will gladly provide you with referrals," he says.
While there are multiple lessons Hanson and Evans have taken from their years in the green industry, two of the most important ones they've learned regarding customer service are the importance of honesty and target marketing.
"Honesty is the most important thing when it comes to customer service," Hanson says. "If your client trusts you with their landscape maintenance or installation project, then it will be easier to communicate with them when issues arise, and they will."
Evans says targeting the market you serve is imperative to providing excellent customer service.
"While you can't please all the people all the time, you can craft your processes to serve a target market in an excellent way," he says. "Once you hone in on the market you will serve, then you need to build clear responsibilities for each member of your team, from the first point of contact, to assure that the focus is on exceeding the expectations of that market."
For both Hanson and Evans, the driving need to grow and become better at serving customers as a company is top of mind, and both understand that there is always room for improvement.
For Hanson, he's found that consistency can sometimes be an area in his company where the ball is dropped, and knowing this, he continues to work toward fixing communication issues that create these pitfalls.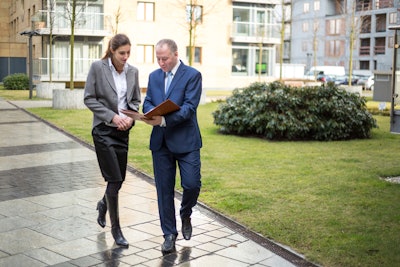 "It is hard to get all team members on board and buy into what you are trying to do," he says. "If I am in the field, I may not be able to get to an email reply as quickly as someone in the office and vice versa. So, working together as a team and having everyone have the same or similar response times would be the most difficult aspect to implement or control."
Evans agrees that consistency in communication is sometimes a roadblock for LandOpt, but this is where specialized employee boot camps come into play.
"The key objective (of these boot camps) is to make sure each member of the team knows their role and how they need to interact with others on the team to exceed the customer's expectations," he says. "In our industry, we often find that the baton is dropped in the hand-off between sales and operations."
By offering his team members the chance to interact with each other via role-playing, Evans says his team members are continuously focused on raising the bar on their respective customer's experience.
For those in the green industry just starting out, Hanson says he cannot stress enough the importance of clear and consistent communication right out of the gate.
"Let your clients know what is going on at all times, and be consistent," he says. "Do what you say you will do when you say you will do it. Start with that, and you will immediately set yourself apart from your competition and continue building from there."
Evans says to begin by deciding who your customers will be and then work with your employees as a team to build a company culture that is "customer-centric."
"Treat your employees well and make it an expectation that they treat your customers well," he says.