Last week, Case Construction Equipment celebrated 50 years of skid steer manufacturing at its Wichita, Kansas, plant.
Case started building skid steers in 1969 at its Burlington, Iowa, facility but eventually moved production to Wichita. Carl Gustaf Göransson, president of construction, CNH Industrial, Larry Bryce COO of construction equipment, CNH Industrial and Michel Marchand, vice president – North America, CASE Construction Equipment were all present to commemorate the milestone.
"Skid steers completely transformed the construction equipment landscape, and Case has played a leading role in the evolution and development of this product category throughout the last 50 years," Marchand says. "These machines reflect every bit of our heritage from construction to agriculture, and we are committed to helping our customers build strong communities and businesses with the help of Case skid steers built here in the U.S.A."
Every skid steer and compact track loader sold and operated in the world is built at the Wichita plant.
HGOR receives Award of Excellence from Georgia chapter of ASLA
The Georgia Chapter of the American Society of Landscape Architects (ASLA) presented an Award of Excellence to HGOR's planning and landscape architecture firm for its work on the City Place/Marie Sims Park in Buckhead.
Part of the two new luxury apartment communities, AMLI 3464 and AMLI Buckhead, the 1.5-acre Marie Sims Parks provides a greenspace for residents while handling storm water runoff.
HGOR used a multi-tiered approach for storing storm water. It could be captured in the lower wet pond and the design allowed storms to spread out over the space.
"We embrace green infrastructure approaches because they offer social, economic and environmental benefits while addressing water challenges," says Chris Mutter, HGOR design principal. "City Place/Marie Sims Park demonstrates the important linkage between planning and design, which promotes how people-oriented places can produce economic value while simultaneously providing long-term environmental benefits."
The firm worked along with AMLI to develop a master plan that had efficient, walkable urban blocks. HGOR says the rethinking of the master plan from product-based to place-based helped add substantial economic value to the surrounding properties.
"HGOR is at the forefront of how private development can exert community," says Bob Hughes, HGOR's founding principal. "The new master plan provided a deeper stewardship of resources, returning the property to its full pre-recession value and the 'private' aggregated open space is known today as City Place/Marie Sims Park, serving the entire community, not just AMLI residents."
Landscapers can add their fleet to the new virtual 'Propane Autogas Roadmap'
The Propane Education & Research Council has launched an online map that highlights the growing number of fleets that use propane autogas.
The "Propane Autogas Roadmap" is an interactive resource that tracks the number of fleets nationwide that are succeeding with propane autogas vehicles.
"Propane autogas is a proven, affordable and clean alternative fuel," says Michael Taylor, director of autogas business development for PERC. "Fleet owners who choose propane autogas vehicles should be proud of their decision to help reduce emissions while saving their business money. One way to showcase that pride is by pinning their fleet to our propane autogas roadmap."
Participants who have propane fleets can add their own company to the map by visiting the site and answering a few questions about their fleet's profile, including the number and type of vehicles, location and years of using propane autogas.
For more information about the roadmap or to see companies that have already pinned their fleet, click here.
National Garden Bureau now accepting applications for therapeutic garden grants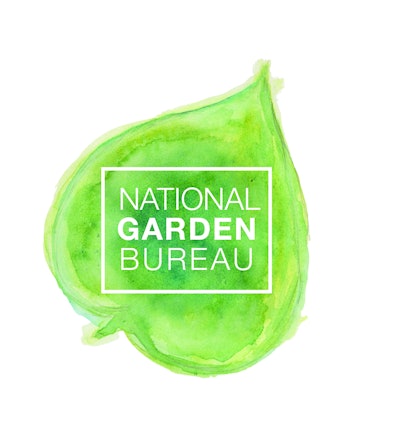 The National Garden Bureau, American Meadows and Sakata Seed America are joining once more to provide $5,000 in grant money to three therapeutic gardens in North America.
Additionally, Corona Tools will provide a set of gardening tools for each of the three winning gardens. All four companies are committed to supporting organizations that help people live productive, healthy lives.
A therapeutic garden is a plant-dominated environment designed to facilitate interaction with the healing elements of nature. These types of gardens have sub-categories such as healing gardens, enabling gardens, rehabilitation gardens and restorative gardens.
Those wishing to apply for the grant must meet the following criteria:
Have a defined program using the garden to further goals for participants led by a qualified leader. This could include horticultural therapy, physical therapy in a garden setting or using gardening to promote positive social relationships.
Offer a garden experience to a significant amount of people and plant interaction to the population.
Be used for job-training, skill-building or food-growing for at-risk youth, veterans or the elderly.
Involve a large number of clients, patients, gardeners, visitors or students on a monthly basis.
To apply, click here and submit the application by July 1, 2019. The finalists will be narrowed down in mid-July. The three finalists will be asked to submit a one-minute video that will be posted on NGB's website. Voting will be open from Sept. 9-23, 2019.
The garden with the most votes will receive $3,000. Second and third place will receive $1,000 each.
Ruppert Landscape promotes three in Georgia
Ruppert Landscape has promoted Steve Faber to region manager in the company's landscape division, while Kurt Myers and Michael Vispi have both been promoted to branch managers.
Faber will oversee operations in the Lilburn and Mableton, Georgia, branches as region manager. He has been with the company for over 17 years. He was previously the acting branch manager of the Mableton branch while training the next generation of leadership. He has a bachelor's degree from the University of Georgia.
"Steve has played a pivotal role in helping us establish a strong reputation in the Atlanta market," says Fred Key, region vice president. "Without the benefit of acquisition, Steve and his team built the Lilburn branch from the ground up. The levels of success they achieved have enabled us to split the branch, which resulted in the opening of our Mableton branch in 2015 and the establishment of a satellite operation in Athens."
Myers will handle the Mableton, Georgia, landscape management branch. He has been with Ruppert for over 12 years. In 2018, he was chosen to join the associate branch manager leadership training program. He has an associate degree in horticultural science from Gwinnett Technical College.
"Kurt's confident can-do attitude has helped us build a strong, motivated team in the Mableton branch," Faber says. "He is a pleasure to work with and I have every confidence in his ability to lead and grow the Mableton branch."
Vispi will run the Lilburn, Georgia, landscape management branch, replacing Faber. He has been with Ruppert over 15 years. He has a bachelor's degree in landscape contracting from Mississippi State University.
"Those who have met Michael can't help but appreciate his bubbly personality and great heart, but most importantly his sincere passion for our industry, our customers and our employees," Faber says. "These, above all others, are the traits that will serve him well in his new position."
Morbark expands its dealer network
Morbark has recently added five companies to its worldwide dealer network for tree care products, including its brush chippers and Rayco stump cutters.
"We're growing our network to ensure we have the industry's best customer support, delivered locally by knowledgeable and reputable local dealers," says Casey Gross, Morbark director of tree care products. "It is important the companies we partner with continue to raise the bar and provide the high-quality customer service that people expect from Morbark."
It has added BrenCo Equipment Supply & Technology, LLC, with four locations in Utah and Wyoming, Edge Equipment, Ltd., in Edmonton, Alberta, Canada, L.F. George, Inc., with three locations in Wisconsin, RPM Machinery, LLC, with four locations in Indiana and Saw House, Inc., in Houston, Texas.
BrenCo was previously a Boxer distributor and has added the Morbark line of tree care products. Their area of responsibility is the state of Utah, as well as Lincoln, Uinta and Sweetwater Counties in Wyoming.
L.F. George will sell the Morbark brush chipper and Rayco stump cutter and forestry mulcher product lines in Wisconsin and the western portion of Michigan's Upper Peninsula. They will also sell Rayco forestry mulchers throughout Minnesota, Iowa and portions of Nebraska and South Dakota.
RPM Machinery sells the Morbark brush chipper and Rayco stump cutter lines on a non-exclusive basis in Indiana. Meanwhile, Saw House is the exclusive Morbark and Rayco tree care dealer for Chambers, Harris, Montgomery and Walker counties in Texas.