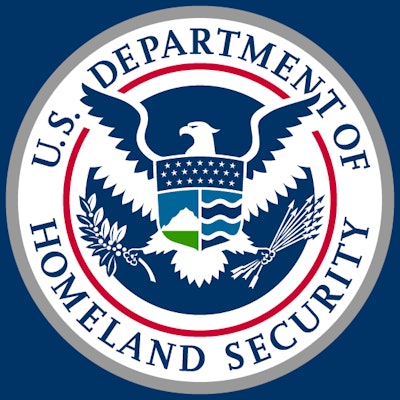 The Department of Homeland Security (DHS) and the Department of Labor (DOL) has published a final rule to increase the number of visas available for the fiscal year of 2019 that will be effective from May 8, 2019, to Sept. 30, 2019.
It allows the DHS to allocate an additional 30,000 visas for the fiscal year of 2019. This follows the announcement on March 29 that the DHS planned to release more visas.
"We are very pleased that the final rule will finally publish and also that there is not a 14-day delay in processing which we had initially expected," says the National Association of Landscape Professionals.
The additional visas will only be available to returning workers who received an H-2B visa during one of the last three fiscal years (2016, 2017 or 2018).
Employers with a valid DOL certification with an April 1 date of need will need to file the I-129 form along with the attestation that they will "suffer irreparable harm" without their workers. Irreparable harm is defined as permanent and severe financial loss. The attestation needs to be stated on the form ETA-9142-B-CAA-3.
The DOL certification only remains valid through May 14. Filing after May 14 will need to receive a new DOL certification and conduct additional domestic recruitment.
For those with questions contact Andrew Bray with NALP at Andrew@landscapeprofessionals.org or 703-429-4180.
Weego introduces Crankenstein Jump Starting 12V/24V Power Pack
Weego, a manufacturer of portable jump starters, has announced Crankenstein Jump Starting 12V/24V Power Pack as its newest addition to its line of products.
Crankenstein weighs nine pounds, making it 80 percent lighter than comparable lead-acid jump starters, according to the company.
"When you are far out in the field cutting and digging multiple jobs in a day having reliable power is critical," says Gerry Toscani, CEO of Weego. "Any time spent dealing with a dead battery while under deadlines can mean the difference between a good day and a bad, expensive one. Instead of stopping everything to try to get a jump service or auxiliary equipment in motion, you can reach for Crankenstein with literally one finger. It's a real time-saver and workhorse on any landscaper's truck."
Crankenstein offers 1,200 cranking amps and 5,000 peak amps for 12-volt systems and 600 cranking amps and 5,000 peak amps for 24-volt systems. It can also jump start 0-volt batteries.
Using an OLED screen, Crankenstein walks the landscaper through the jump and provides warning messages. A built-in voltmeter can also measure battery voltage.
It can function in temperatures as low as -28 degrees Fahrenheit, thanks to Weego's Hotfoot technology. Crankenstein is built to handle harsh worksites and repeated used. It is IP65 rated for water, dust and dirt resistance. Its battery is rated up to 2,000 life cycles and can hold a single charge for one year.
A LED work light is built in that can offer 15 hours of light on a single charge. Crankenstein can be recharged in six hours with the supplied USB-C DC charger or from a standard AC wall outlet. It can also charge phones and tablets with its USB ports.
Each unit includes a USB-C 15V/2.4A wall charger, a 12V DC USB-C car charger, a 40-inch charging cable and storage bag. Crankenstein is $699 and can be found here.
Kubota and Titan form exclusive agreement for Goodyear R14 crossover tire
Kubota Tractor Corporation and Titan International, Inc. have agreed to an exclusive deal for Goodyear R14 crossover tires on select Kubota compact tractor models.
This is the first-ever exclusive agreement Kubota has made with a tire manufacturer. Prior to entering the agreement, Kubota thoroughly tested the Goodyear R14 tire. The result from the slip and vibration testing showed R14 as a good fit between an agricultural tire and a turf tire. Kubota says this is where the industry needs to move.
The R14 features an industry-unique, new-to-market hybrid tread design combining elements of an ag tread (R-1), turf tread (R-3) and industrial tread (R-4).
"The vast majority of compact tractors on the market are being sold with R-4 tires, but there's a drawback when it comes to traction. If you go with an R-1, then you have more traction, but more vibration on hard surfaces. Up to this point, there hasn't been a tire as versatile as the compact tractors they're going on," says Jacob Sherman, Kubota product manager, compact tractors. "After testing the R14, we knew it could perform equally as well in the variety of snow, field, yard, loader and pasture applications our customers expect from our machines. That's why we wanted to jump on this opportunity. We believe the Goodyear R14 is a game-changer for our dealers and customers — it's one more factor that sets Kubota apart from the competition."
The tires will be available on the BX-Series and B-Series compact tractors but the other tire types will still be available.
"We're really proud of the R&D that went into this R14 tire," says Scott Sloan, ag product manager for Titan and Goodyear Farm Tires. "We try to keep our finger on the pulse of our customers' needs, and we knew there was a serious unmet need when it came to tire versatility in the compact and subcompact market. We're excited that Kubota, as a leader in that market, shares our vision for the future of compact tractor tires. It's a great partnership that will ultimately benefit both our companies and our collective customers."
Earthquake unveiled its electric log splitter at the National Hardware Show
Earthquake's new 5-ton electric log splitter is said to offer power, portability and convenience, according to the manufacturer.
The unit stands at waist height and has two side catch trays. It has a handle and wheels so it can be moved as needed.
"Earthquake has designed and manufactured electric log splitters for more than a decade," says Noah Marach, project manager, Earthquake, the lawn and garden division of Ardisam, Inc. "Our 5-ton electric log splitter delivers power, proven performance and new convenience features in a compact, user-friendly machine."
The five-inch splitting wedge can cut through logs up to 20-inches long. The machine features copper windings instead of aluminum for extra strength. It is backed by a 5-year warranty.
Hannay Reels presents new series of non-corrosive reels
Hannay Reels has recently added the spray non-corrosive (SNC) series of reels. The SNC reels are designed to handle a variety of applications including water, pesticides and fertilizer mixes.
The reels are lightweight and can handle 3/8″ through 5/8″ I.D. hose up to 500 feet long. Customers can also customize a number of features, such as manual or power rewind and 4-way roller guides.
This line also offers the following specifications:
Mostly 304 SST construction, including discs, axle hub, and welded frame.
Non-SST components: Drum (aluminum), Swivel Joint, Bearings (plated).
Manual (direct crank) reels include both pin lock and 3-position cam-lock drag brake.
Electric rewind reels (denoted by letter 'E' at end of model) feature plated chain/sprocket drive with guard.
Standard inlet: 90° full-flow swivel, 1/2″ FNPT threads. Standard outlet: 1/2″ FNPT threads.
Standard pressure rated to 3000 psi (207) bar. Higher pressures available, consult factory.
"We're eager to continually engineer new, innovative solutions for spray applications," says Jennifer Wing, marketing manager at Hannay Reels. "With more than 85 years of experience in the industry, we remain the leaders in custom hose and cable reel solutions. Customers deserve dependable products to keep their businesses running day in and day out, and we strive to provide that product every day."
Oldcastle APG partners with BIMsmith to create design tools for Belgard product lines
Oldcastle APG has added to its BIM Design Tool Library with the help of BIMsmith, a cloud platform for architects building professionals, to include three of Belgard's most popular product lines.
Moduline and Aqualine pavers, Diamond Pro Segmental Retaining Walls (SRWs) and Westile rooftop pavers are now included. With this new offering APG has the largest BIM library of masonry and pavers in the industry.
"Belgard provides commercial building design professionals with a one-stop shop for their trusted hardscape products," says Alex Diaz, Brand Manager for Belgard's commercial business. "Oldcastle APG's investment in BIM is a conscious move to provide commercial architects and designers with a comprehensive resource for pavers and masonry when it comes to BIM content as well."
The availability of accurate and intelligent BIM objects from Belgard provides landscape designers important product data and saves time during the design process. Each 3D model is compatible with architectural design software and includes access to specifications and product data.