As part of Total Landscape Care's look back on 2019, here are the top 10 stories during the month of August.
10. Industry roundup: Honda introduces new HRN Series lawn mower
Honda Power Equipment has released its new HRN Series of lawn mowers.
Conceived and tested in Swepsonville, North Carolina, at the Honda Power Product R&D and Honda Power Equipment Manufacturing, Inc. (HPE) facilities, the company says the models are assembled at the Honda Swepsonville operation.
The company says the four new Honda HRN216 models — HRN216PKA, HRN216VKA, HRN216VLA and the HRN216VYA — offer a range of options and choices. Pricing and availability of the new models will be announced at a later date.
Click here to read the full story.
9. News roundup: Landscape company pleads guilty to visa fraud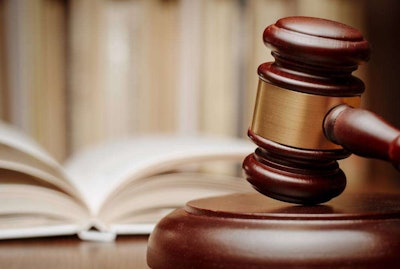 Cardinal Lawn and Landscape, Inc. based in High Ridge, Missouri, and its president, William J. Richardet, have pled guilty to one count each of conspiracy to commit visa fraud.
From January 2012 to December 2017, Richardet leased 74 H-2B workers to seven different companies. According to court documents, he had Cardinal Lawn and Landscape submit false and fraudulent claims on both Form 9142s and Form I-129s related to the company's application for H-2B workers.
Click here to read the full story.
8. Too important to skip: The ins and out of fall fertilization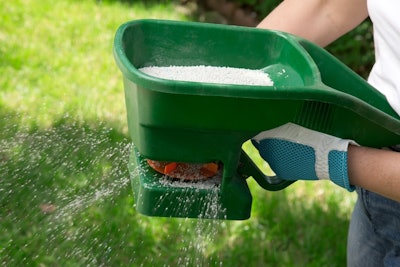 Fall is right around the corner, which means your customer's landscape could definitely use a little TLC in the fertilizing department.
Fertilizing not only helps your customer's lawn in the short term, but it also provides lasting benefits that can stretch throughout the season, and while it's true it can be done year-round, experts agree that the best time to perform this service is in the fall.
Click here to read the full story.
7. History in the making: Landscaping and maintaining historic sites
Maintaining and protecting your customer's landscape certainly comes with its own set of challenges, but when it comes to working with landscapes that are deemed historic, the processes can become even more detailed and the challenges a bit more unique.
If you find yourself in a position to work on a site that's considered historic, take a look at what makes a site historic, as well as the specific preparation that must be undertaken to perform landscape installation and maintenance work on it
Click here to read the full story.
6. Industry roundup: Caterpillar rolls out new Cat D3 series skid steer and CTL
Caterpillar recently announced the release of 16 new Cat D3 series skid steer loader (SSL) and compact track loader (CTL) models.
The company says these machines advance the D and D2 series' reputation for quality, comfort and performance and deliver improvements in operator experience and track loader stability.
Cat adds that the D3 series models also support a line of new smart attachments, and the machine technology recognizes certain attachments and tailors the controls and operator information to match the tool and task.
Click here to read the full story.
5. Lawn care: The dirt of zoysia grass
A grass native to Asia, zoysia grass was introduced to the U.S. in the late 1800s and has a number of tolerances that has allowed it to thrive both in yards and on fairways across the country.
This warm-season grass creates a dense carpet of green that can tolerate heavy foot traffic and can handle light shade better than other warm-season grasses like Bermuda grass.
Click here to read the full story.
4. Silica regulations: Understanding why compliance is important
Hardscaping is a common service landscaping companies offer but it also poses various health hazards, including silicosis.
Silicosis is a lung disease that is caused by breathing in tiny bits of silica. The silica, which is part sand, rock and mineral ores, causes scarring in the lungs as it is breathed in over time and harms a person's ability to breathe.
Yet recent regulations have been implemented to help mitigate this threat.
Click here to read the full story.
3. Preparing, updating an impactful landscape architecture portfolio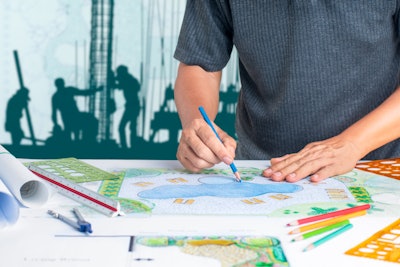 Whether you're new on the landscape architecture scene or have been working in the field for many years, having an impressive and updated portfolio is important.
While the contents of these portfolios may differ slightly between those currently working and those aspiring to be a landscape architect, it's good to know what should and shouldn't be included in a professional portfolio.
Click here to read the full story.
2. Three Instagram marketing tips to attract more customers
Landscaping is a very visual art. While your landscape designs may cater to the other senses as well, what is seen tends to make the first impression on people.
Instagram is a social media platform that is all about visuals, too. It encourages users to share photos and videos of their life or their brand.
According to sproutsocial, Instagram has 1 billion monthly active users and users typically spend 53 minutes a day on the platform.
Click here to read the full story.
1. Test drive: 2020 Ram 1500 EcoDiesel delivers impressive power and fuel economy
And diesel for all.
Following a brief hiatus and allegations of emissions cheating, every truck from the 2020 Ram 1500 line-up is again available with the new, more powerful, more fuel efficient third generation 3.0-liter EcoDiesel.
The V6 oil burner twists out 480 lb.-ft. torque at 1,600 rpm, a 14 percent increase from its prior iteration, giving it class-leading torque in a half-ton diesel. Horsepower is up eight percent to 260.