Ryan announced their National Aerate Your Lawn Day campaign for 2020. The day, which falls on September 19th, gives lawn care professionals resources and a reminder to educate customers about the importance of aeration.
The company adds that it also helps lawn care professionals grow their businesses with new service offerings.
Ryan says the campaign features a dedicated website, which supports lawn and landscape business owners as they seek to sell aeration services. The company says the tools include talking points on the benefits of aeration, product information and an aeration bid calculator that shows professionals how to bid jobs accurately and competitively.
"Aeration, first and foremost, is an essential practice for optimum lawn health, but it also helps business owners grow and diversify their services towards the end of the mowing season," says Ron Scheffler, senior product manager for Doosan Bobcat, parent company of Ryan. "We're bringing back some great resources to empower our professional customers to have confidence in their aeration efforts."
Even though the holiday is only one day, the aeration season often spans from August through October, depending on the area of the country.
Industry experts say that the fall season is the best time of year to aerate, as the lawn experiences minimal stress during the fall and can easily withstand the aeration process.
In the fall, many people seed their lawns, and Ryan says aeration is a great way to increase the effectiveness of seeding. Additionally, aerating before winter in northern states helps a lawn prepare to withstand a long, cold winter.
SiteOne makes Women in the Green Industry a virtual event
SiteOne Landscape Supply is hosting the 24th annual Women in the Green Industry (WIGI) online event Friday, October 2. Registration for the one-day, women-focused professional development event is now open.
"Although we have canceled our in-person conference due to the COVID-19 pandemic, we are excited for the opportunity to come together virtually to provide the education and networking tools needed to help our customers grow and be successful in the green industry," says Amber Baker, division marketing manager-west for SiteOne Landscape Supply. "This year's focus is 'change' because the pandemic has forced us to adjust in both our professional and personal lives. The camaraderie and fellowship that occurs at meetings such as WIGI allow for the sharing of work/life balance tips, and that practice is more important than ever to navigate this time."
The one-day agenda topics include:
Understanding the causes, and powerful solutions, for resistance to change
Rules for increasing motivation, engagement and growth through change
Requirements and practical considerations for seeking and using H-2B visa labor
Promotion/advancement in the green industry
Inclusion in the workplace
Work/life balance tools
WIGI is open to both SiteOne customers and friends. The registration fee is $99 for the virtual event; SiteOne customers can apply Partners Points to cover the registration fee.
The 2020 WIGI event is made possible with support from event sponsors: Hunter, Belgard, NDS, IPS Corporation and the National Association of Landscape Professionals (NALP).
Conserva Irrigation adds six new territories
Conserva Irrigation recently announced the addition of six new territories. While the pandemic has caused uncertainty across the country, Conserva Irrigation says it has continued to grow, signing three new franchisees to the system and expanding across Greater Denver, Colorado, Rochester and Mankato, Minnesota, and Greenville, South Carolina.
Conserva Irrigation says its expansion comes on the heels of a very successful first half of the year. Earlier this year, the company says it added 14 new territories and seven new franchisees while debuting in Utah, California, South Carolina and Indiana. With the addition of 20 territories year-to-date across seven states, Conserva Irrigation says it has now grown its footprint across nearly 100 territories in markets throughout the country.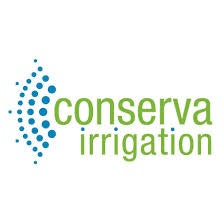 "The coronavirus pandemic has had a lasting impact on small businesses in our country and we consider ourselves very fortunate to have sustained success during the economic downturn because of our strong company culture and recession-resistant franchise model," says Russ Jundt, founder of Conserva Irrigation. "It's because of our dedicated staff and talented franchisees that we've continued to grow amid turbulent times. We're looking forward to continuing to support our existing franchise partners, adding new small business owners to our family and providing employment to those searching for an opportunity in irrigation."
Additionally, Conserva Irrigation says it has experienced its highest sales months in June and July since the brand's inception. With a successful track record and growing number of franchisees, Conserva Irrigation says it has remained nimble to sustain company growth and launched a virtual franchisee training this year that includes in-depth videos showing franchisees how to use the irrigation equipment while maintaining social distancing requirements.
Conserva Irrigation says it is looking to expand further throughout the United States and is seeking single- and multi-unit operators with a range of corporate experience, as well as those looking for add-on or conversion business opportunities.
Rain Bird rolls out XFS-CV dripline
Rain Bird announced that it is rolling out XFS-CV dripline nationwide.
The company says this product combines benefits of XFS subsurface dripline with a patent-pending, 4.3-psi check valve in every emitter that keeps the dripline charged with water in elevation changes of more than 10 feet.
"XFS-CV dripline features the same patented copper shield technology as its predecessor, XFS, but with an industry-leading, heavy-duty check valve that makes it suitable for even more irrigation sites," says Rick Foster, principal product manager for Rain Bird's landscape drip division. "Every emitter includes a pure copper chip that protects it from root intrusion, a practice that's better than simply encapsulating the copper in plastic, which diminishes its effectiveness. The XFS-CV's emitter check valves mean it can be used effectively on sloped areas, level areas, above ground and below – really, any time a project calls for drip irrigation."
The company says the XFS-CV dripline remains charged with water, so it more uniformly irrigates all plants in the drip zone. The company says the check valve also prevents water from draining out of the dripline at the zone's lowest points, preventing plants in those areas from being overwatered and avoiding wasteful puddling.
Rain Bird says there's no need to recharge the dripline at the beginning of each watering cycle, so XFS-CV uses less water than other driplines in similar applications. The company adds the XFS-CV's durable, proprietary, flexible dual-layered tubing (copper color over black) material resists chemicals and UV damage and also is easier to work with and install.
The company says the XFS-CV dripline is also simple to specify and stock. With its standard flow rates, superior root-intrusion technology and check valves in every emitter, Rain Bird says the XFS-CV makes the design process easier.
"At Rain Bird, we understand how important it is to have product available when irrigation professionals need it," says Foster. "We've invested in our dripline manufacturing facilities, enhancing our testing and controls technology to serve our customers for years to come with the quality they have come to expect from Rain Bird. Our distributors and their customers can rest assured we'll have XFS-CV and our other dripline models in stock, and that we've taken steps to ensure these products are the highest quality available in the industry today."