The board of directors of the Outdoor Power Equipment Institute (OPEI) announced new leadership with the appointment of Rick Olson, chairman, president and CEO, The Toro Company as chairman.
OPEI says the board also elected several new executive committee members to the 2020-2021 roster.
OPEI says Olson takes on chairmanship duties during an unprecedented time in the association's history, including the canceling of its spring annual meeting; the postponement of GIE+EXPO to 2021; and the October 1 launch of GIE+EXPO ToGo, a new, free online portal meant to connect the outdoor power community.
"Change and creativity are the watchwords of OPEI this year," says Olson. "No one could have predicted how 2020 would unfold, but the association is ready to tackle the challenges ahead from how we meet and connect with one another to reassessing our priorities. We've learned through this pandemic just how important our outdoor spaces are to our mental and physical health."
"Rick is the right person to lead us through a tumultuous time and genuine uncertainty," says Kris Kiser, president and CEO of OPEI. "Toro is a significant player in the business, and the company has had a longtime leadership role at OPEI. We are very fortunate to have him as chair."
The OPEI board says it has also rounded out its executive committee with two additional members. Dan Ariens has joined as GIE+EXPO show chairman, which will be a permanent position on the executive committee due to the importance of the event and the impending changes that will take place in coming years. Also joining the executive committee is Joe Wright as secretary/treasurer.
"The board, long used to meeting together, may have been forced into revised operating procedures around meetings," says Olson, "But the work of the association goes on and is gearing up for a larger GIE+EXPO in 2021 with new and more educational offerings."
OPEI's 2020-2021 officers and members of its board of directors are:
Chair: Rick Olson, chairman, president and CEO, The Toro Company
Vice chair: Tom Duncan, executive board member, Positec USA, Inc.
Secretary/Treasurer: Joe Wright, president and CEO, Excel Industries
Immediate past chair: Bjoern Fischer, president, STIHL
GIE+EXPO show chairman: Dan Ariens, chairman and CEO, Ariens Company
Other directors:
Tim Dorsey, president, Echo Incorporated
Peter Hampton, president and CEO, Active Exhaust Corporation
Robert McCutcheon, president, Husqvarna North America
Brian Melka, group president — Power, Kohler Co.
Tim Merrett, vice president, Global Platform Turf & Utility, Deere and Company
Rob Moll, CEO, MTD
Lee Sowell, president, Outdoor Products, Techtronic Industries Power Equipment
Will Walton, III, business unit head, Vice President, Honda Power Equipment
In 2022, OPEI says it will move into a restructured ownership model of GIE+EXPO as the sole owner.
2020 "Our Winning Green Space" Contest now open
Project EverGreen, in partnership with Exmark Manufacturing, the Sports Turf Managers Association (STMA) and The Foundation for Safer Athletic Fields for Everyone (SAFE), joined forces for the 2020 "Our Winning Green Space" contest. This marks the fourth year of the partnership between these industry leaders.
Municipal parks and recreation departments, public works departments and non-profit agencies may enter the contest for a chance at winning an Exmark commercial mower package valued at approximately $15,000 and a GreenCare for Communities green space improvement project. The makeover will take place in 2021.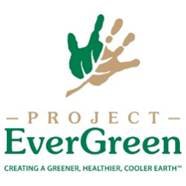 Each nomination requires an essay and photos explaining why the community is deserving of a new mower and makeover to the designated park or green-space play area.
The essay must explain how the prize will assist in maintaining a healthier and safer park, playing field or public green space for the community to enjoy. Submissions may be entered at Project EverGreen until November 30.
"Project EverGreen is thrilled to partner with Exmark and STMA on this opportunity to raise awareness of our GreenCare for Communities initiative and the importance of safe, natural grass play fields for kids," says Cindy Code, Project EverGreen executive director. "It's also a fun opportunity for cities to share their story and compete for a green space makeover."
Jimmy Simpson, certified sports field manager and STMA board president, also views the contest as a way to educate the public on the importance of safe athletic fields.
"Parents, athletes and community members at large must serve as advocates on behalf of all sports field managers," adds Simpson. "This partnership helps individuals become more aware of understanding that a well-maintained surface helps protect athletes from injury and provides the maintenance staff with the required equipment to keep those surfaces safe."
Previous winners include:
2017 – In Memory of Community Garden and the Warrendale Community Organization, Detroit, Michigan
2018 – Parks & Recreation Department, Clinton, North Carolina
2019 – Louisa County (Va.) School District
Fecon announces executive promotion
Fecon recently announced the promotion of Jeff Stanley to senior VP of product development, a new position within the company.
In his new role, Fecon says Stanley is responsible for all phases of product design and development. He joined the company in 2005 as a product development engineer before becoming director of engineering in 2008.
He was promoted to VP of engineering and operations in 2012. He holds a degree in mechanical engineering technology from the University of Cincinnati and an MBA from Xavier University.
"We're delighted that Jeff has accepted this new role," says CEO Bob Dieckman. "With his in-depth knowledge of engineering, product design and development, and manufacturing, having Jeff focus on product development is a natural progression. His customer-centric approach has been evident throughout his career, and this new role will benefit new and existing customers alike."
Briggs & Stratton names new CEO
Briggs & Stratton LLC has named Steve Andrews as its new president and chief executive officer following its sale to an affiliate of KPS Capital Partners.
A Missouri bankruptcy judge approved the sale two weeks ago and the deal closed Sept. 21. The sale allows New York-based KPS to acquire nearly all of the assets of Wauwatosa-based Briggs & Stratton Corp. free and clear of substantially all liens, claims, encumbrances and interests for $550 million. Unsecured creditors were expected to receive 7 to 10 cents on the dollar in recovery.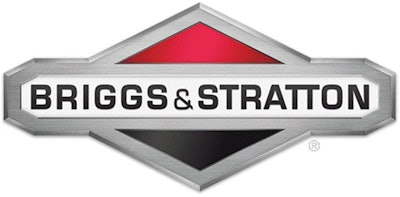 Andrews replaces Todd Teske, the former chairman, president and CEO of Briggs. A Briggs spokesman said Teske would remain with Briggs & Stratton Corp., the legacy company, until the bankruptcy process is complete.
For more information, see the full article from BizTimes.