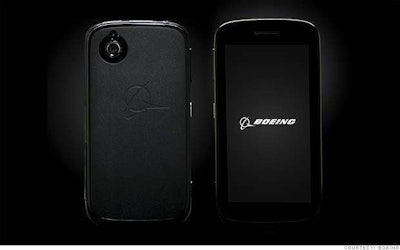 If you've ever watched Mission Impossible or James Bond and envied the phones that blow up if they fall into the wrong hands, your spy fantasies have come true.
Boeing is set to debut a new secure phone for government agencies and defense contractors that will self-destruct if it's tampered with, according to CNN.
It won't actually explode in a cloud of smoke, but the phone will erase all of the data and software to make the phone unusable. Fittingly, it will be called "Boeing Black" — or maybe it should be said "Black…Boeing Black."
The phone isn't geared toward consumers, but instead government agencies and defense contractors. It will use Google's Android operating system, CNN reports.
I like the idea behind the phone, but it leaves me with more questions than answers: If you find your phone, can it be restored? (Basically, when I realize the phone is right next to be and not really lost, can I fix it?) Also, what's the cost? (So I'll know how much I'll be spending to purposely "blow up" my phone.) And what other spy-like features will the phone have?
So, would you buy a phone for the sole purpose of having it "self destruct" if you lost it?