James Martin Associates (JMA) says it offers internships and scholarship programs for students interested in enriching lives through landscaping.
For 30 of the last 40 years, JMA says it has provided landscape opportunities for students of horticulture, landscape architecture, forestry, agricultural management, landscape management and construction management.
These opportunities, the company says, include hands-on work as rotating crew members in the residential maintenance, commercial maintenance, design/build and irrigation departments.
The company says it also offers office internships in human resources, marketing and finance, demonstrating the fact that the landscape industry offers a variety of positions for candidates in different fields.
At the end of their internship, JMA says exceptional students are offered scholarships or even a position as an operations associate at JMA upon their graduation.
"James Martin Associates has allowed me to experience many different aspects of the industry," said Tom Bolas, who started as an intern 31 years ago after completing his Landscape Architecture Degree; he is the general manager and vice president of JMA. He initially started as a design-build foreman and then managed the design-build department.
"Recently I have even been given the opportunity to become manager of the recently acquired Schwake Stone," Bolas said. "JMA has helped me grow tremendously in my career."
Toro Company launches water use efficiency initiative, forms partnership with Kinetic GPO
In an attempt to improve water efficiency, enrich outdoor environments and drive sustainable agriculture in communities and among rural families in developing countries, The Toro Company says it has launched the Land. Water. Thrive. initiative.
Toro says this initiative was designed with a commitment to helping customers and the community enhance the sustainability, beauty, and productivity of the land.
The company says this initiative aims to help improve water use efficiency, enhance outdoor environments and greenspaces and educate on sustainable agricultural practices.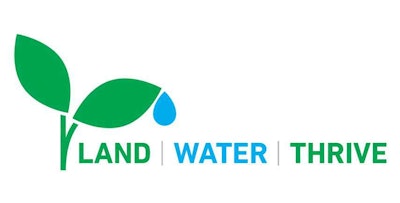 The Toro Foundation says that over a two-year period, it's been contributing up to $1 million in grants to nonprofits in their global communities with the Greenspace Enhancement Grant Program. The company says this new program aims to support organizations in their efforts to revitalize parks and green spaces, enrich the outdoors of our neighborhoods and schools, educate on the efficient use of water and support sustainable agriculture through community gardens.
"Impacting lives through the sustainable use of land and water is the focus of Land. Water. Thrive.," said Judson McNeil, president of the Toro Foundation. "The grant program is directed at conserving and restoring our outdoor environments to ensure healthier, more vibrant and sustainable communities where our employees live and work."
For 2018, the Greenspace Enhancement Grant Program will support organizations in the following cities worldwide:
Beatrice, Nebraska
Bloomington, Minnesota
El Paso, Texas
Iron Mountain, Michigan
Riverside, California
Sanford, Florida
Shakopee, Minnesota
Windom, Minnesota
Xiamen City, China
Ploiesti, Romania
Spellbrook, United Kingdom

Toro also announced its new partnership with Kinetic GPO, a cooperative purchasing organization established for public sector and MASH (Municipalities, Academics, School Boards and Health and Social Services) entities across Canada.
The company says the partnership will remain in effect until May 23, 2021, with an option to extend the term for an additional period of up to two years. Toro says the contract number 18-02 provides exclusive pricing and access to Toro groundskeeping equipment to public entities in Canada and helps these organizations reduce procurement costs by leveraging group purchasing power and simplifying the overall procurement process.
"Kinetic is pleased to partner with Toro on this contract to streamline groundskeeping equipment procurement processes for our members," said Chris Penny, CEO of Kinetic GPO. "Our evaluation team, which consists of several former procurement officials, stated that Toro's response was as robust as any that they have ever seen. Public sector, MASH entities and non-profits are able to leverage their spend — all while receiving the high levels of quality and customer service that Toro and their distributors are known for."
"We believe that this newfound partnership with Kinetic GPO will open up a number of opportunities in Canada, not only for Toro and our distributors but also for Kinetic's roster of members in the public sector," said Richard M. Olson, chairman and CEO of The Toro Company. "We're thrilled to be working with Kinetic to provide additional access to Toro equipment to public sector organizations across Canada."
Toro says the contract officially took effect on May 24, 2018.
Ferris announces partnership with NHLA
Ferris recently announced that it has joined with the National Hispanic Landscape Alliance (NHLA) as a supporting member.
The NHLA says it works to inform, encourage and support the growth of Hispanics as landscape industry professionals and leaders, and facilitates their success and ability to be more engaged and effective advocates.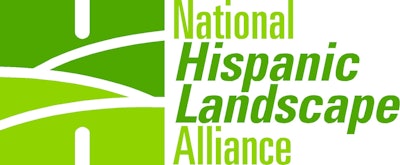 "Ferris is excited about the opportunity to enhance our support of the NHLA and looks forward to working together toward the advancement of Hispanic-American landscape industry professionals," said Erik Memmo, senior director of sales for Ferris. "We believe that sharing information, learning from each other and driving innovation are fundamentals that will strengthen and support our mutual interests."
"Hispanic-Americans comprise a significant percentage of our industry's workforce and continue to grow as leaders and professionals, today and in the future," Memmo continued. "Ferris is thankful for this opportunity and we look forward to supporting the growth of NHLA and the development of its members."
Since its founding in 2011, NHLA says it has provided landscape services in their communities, college students preparing to enter the profession, industry leading manufacturers and others have joined, creating a nation-wide learning and sharing community.
The NHLA says it also works to help its members better engage their elected officials and other policymakers to advance positions favorable to the landscape industry, landscape company owners and landscape company employees.
"As a leading designer and manufacturer of commercial mowing equipment, Ferris makes an important contribution to those seeking greater success as landscape professionals," said Ralph Egües, NHLA executive director. "In addition to providing equipment that facilitates greater efficiency, Ferris is keenly interested in fostering the success of its customers by facilitating and promoting learning. Through this partnership, Ferris and the NHLA look forward to collaborating on projects of mutual interest and broad appeal and impact. We are pleased to welcome Ferris as an NHLA supporting member."
Kawasaki expands executive role for Karen Howard
The engines division of Kawasaki Motors Corp., U.S.A. says it has expanded the role of its long-time executive Karen Howard; she has become the director of dealer sales support and marketing.
In this broadened role, the company says Howard will now also oversee the company's logistics operations, which has a highly interdependent relationship with the dealer sales function.
"This provides Kawasaki with an increased level of service support by seamlessly integrating key components of our customer-facing experience," said Nelson Wilner, divisional vice president. "It reflects our ongoing efforts to strengthen both the overall and one-on-one relationships that are key to our corporate approach."
The company says Howard continues to have management responsibility for marketing, inside sales, order services, sales communications and dealer development. Kawasaki adds that as part of Howard's responsibilities, she will focus more of her attention on the application of internal processes to the company's stated goal of customer satisfaction.
"I'm looking forward to both the opportunities and the challenges attached to this new position, and I'm fortunate to be able to work more closely with Paul Feorene, our senior manager of logistics," said Howard. "So much of what we do naturally has implications for other functions within the same general area, and Kawasaki is intent on continually making dealer-focused improvements.
ASV adds Oregon dealer to network
ASV Holdings Inc. has added Linn Benton Tractor to its dealer network.
The Tangent, Oregon-based dealer will offer all ASV posi-track compact track loaders, featuring best-in-class rated operating capacity, hydraulic efficiency and cooling systems. This, ASV says, includes the new RT-40, the VT-70 and the RT-120 Forestry.
"Linn Benton Tractor is a well-known name in the Willamette Valley agriculture industry," said Bruce Jackson, ASV district sales manager. "Not only do they understand their customers' needs, but they also have a deep knowledge of the ASV product line and its benefits."
"We're big enough to offer a wide range of equipment, yet small enough to greet our customers on a first-name basis," says Don Kropf, owner of Linn Benton Tractor. "Offering ASV products allows us to further serve customers with the high-quality and high-performance equipment they need."
Aspire adds new sales consultant
The Aspire Software Company recently added a new sales consultant, Darrin Braun, to their team.
The company says Braun has been actively involved with growing and developing their industry through local and national associations such as the Wisconsin Landscape Contractors Association (WLCA), Wisconsin Nursery & Landscape Association (WNLA) the and the Interlocking Concrete Pavement Institute (ICPI) and the National Concrete Masonry Association (NCMA).