As part of Total Landscape Care's look back on 2018, here are the top 10 stories during the month of June.
10. It's not what you think it is: Understanding slime mold
What some customers may think is dried insulation foam or even dog vomit could actually be slime mold making its way across their landscape. Fret not, though. While it may look threatening to your customer's yard, slime mold is not toxic and will do no harm to the landscape.
Whether you've had customers contact you about seeing slime mold in their yard or you've just heard of it yourself, take a look at what it is, how it grows and how to get it out of the way.
Click here to read the full story.
9. Bringing them in: Recruiting student labor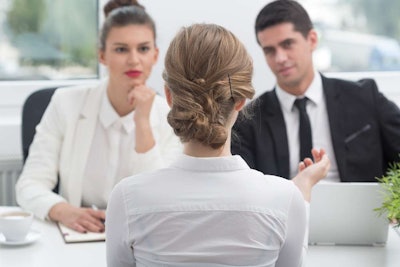 It's no secret that currently there's a nationwide labor shortage in the green industry, and that shortage seems to increase steadily each month.
While you may find it difficult at times to get qualified, diligent workers to join your landscaping crew, consider the possibility of recruiting student labor. We've discussed before the importance of spreading the word to students in middle school, high school, and college, as the green industry is rarely discussed in these settings, but have you seriously taken steps to bring in interested students?
Click here to read the full story.
8. Japanese beetles: Keeping these bejeweled bugs from devouring landscapes
Japanese beetles are an invasive pest that causes damage to the landscape throughout its life cycle as both a grub and an adult.
These voracious insects feed on over 300 plant species as adults, while the grubs plague lawns, parks and golf courses.
According to the United States Department of Agriculture (USDA), Japanese beetles have spread through most states east of the Mississippi River. Meanwhile, states including Arkansas, Iowa, Kansas, Minnesota, Missouri, Nebraska, North Dakota, South Dakota and Oklahoma are currently experiencing partial infestations.
Click here to read the full story.
7. Ready, set, plant: Hydrangea prep and care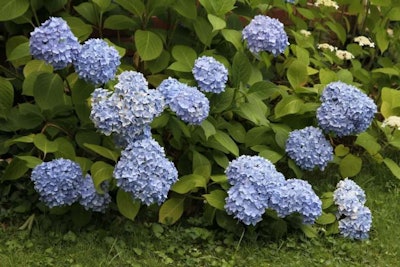 As a popular summer plant, hydrangeas are out and about in full form now, but your customers may be wondering how their beautiful blooms can stay healthy for longer periods of time.
Since hydrangeas come in a variety of colors, shapes and sizes, they are ideal designing plants for most gardens, and when well cared for, their blooms can last most of the summer and well into the fall.
To ensure your customer's hydrangeas live long and prosper, take a look at a few simple tips you can use to help these beauties blossom, even in the summer heat.
Click here to read the full story.
6. Spotting the signs: Variegated plant reversion
If your customers have found that as time passes, unique plants they once revered for their distinct color or shape have produced shoots that are ordinary green, there may be an odd reason behind it.
Variegated leaves can, over time, go through a process called reversion, and it occurs in many types of plants. While there is no reversal method known currently, you can still potentially save your customer's variegated plants if the reversion process is caught early on.
Click here to read the full story.
5. Equipment matters: The fate of battery and gas power
This is part two in a two-part series. Click here to read part one. Part one covers why more landscapers are beginning to accept battery power and what are the factors that are still holding others back. Part two covers battery management options and the possible future of gas- and battery-powered products.
Click here to read the full story.
4. 114 Ohio landscaping company employees arrested in ICE sting
A landscaping and garden center company in northern Ohio was the target of a U.S. Immigrations and Customs Enforcement (ICE) sting on Tuesday, June 5.
ICE agents arrested 114 employees at two separate locations of Corso's Flower & Garden Center, with one in Sandusky and the other in Castalia. The charges include identity theft and tax evasion.
Around 200 federal officers participated in the operation, with about 100 agents establishing a perimeter around each of the properties. The sting involved aircraft surveillance and law enforcement were told which employees might run but none did.
Click here to read the full story.
3. 2019 Ram 1500 will be available in two body styles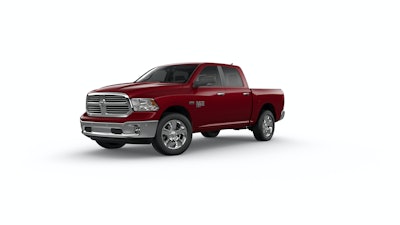 As Ram edges closer to launching its all-new 2019 Ram 1500 with a new body design, the automaker has decided to also offer its former and popular body style that has endeared Ram fans for years.
Ram announced today that it will offer both the 2019 Ram 1500 Classic, known internally as the 'DS' model, and the all-new 2019 Ram 1500 ('DT') at its North American dealers through the 2018 calendar year.
"As we launch the all-new 2019 Ram 1500, we didn't want to walk away from a key part of the light-duty truck market" said Mike Manley, Head of Ram Brand — FCA. "Ram will continue to produce the 1500 Classic targeted at entry and commercial buyers."
Click here to read the full story.
2. Dealing with June bugs and their lawn-ruining larvae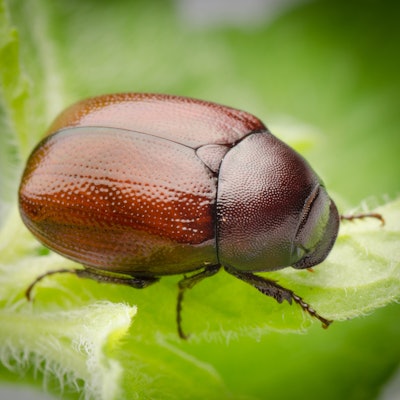 Across the country, as your clients begin spending more time outside, you might receive some complaints about June bugs pestering them on their porch or patio.
While these bugs are harmless to people, as they do not bite or sting, having insects pelting against the windows or buzzing around lights during an evening dinner party can be particularly irksome.
Below breaks down some information on these insects, when they are a threat to the landscape and how to lessen their impact.
Click here to read the full story.
1. Corso's Flower and Garden Center issues statement on ICE raid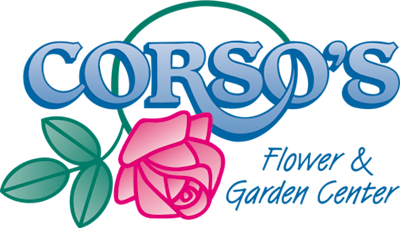 Federal investigators executed a search warrant at Corso's Flower and Garden Center locations in Sandusky and Castalia, Ohio. In the process of executing that warrant, the investigators arrested more than 100 Corso's employees. Corso's is fully complying with the government's investigation.