In a webinar hosted by the National Association of Landscape Professionals (NALP) and Jack Jostes, CEO of Ramblin Jackson, Inc., the topic of how you can fully utilize digital marketing and branding to sell bigger design/build projects was posed.
Jostes says he helps landscapers with their digital branding, search engine optimization (SEO) and their website design, and he's been asked time and time again, will this work for my customers?
Jostes says the mission of Ramblin Jackson is to help small businesses "ring the bell" of success, which could mean anything from not relying on referrals and, instead, getting a new source of revenue through internet marketing, getting found by the right employee who looks at you online, applies online and ends up working for you or it could even be breaking a revenue goal.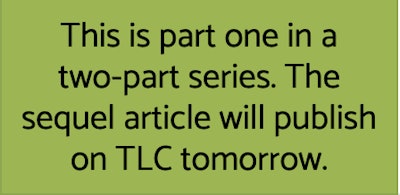 "An internet lead is a different animal; they are different than word of mouth," says Jostes. "But there is a proven sales process to sell high-end landscaping clients time and time again without you, the owner, personally doing all of it."
Over the last 10 years, he's worked with 813 companies and has seen many landscapers making the same mistakes, but the top mistake he's seen is companies not doing digital marketing and relying on word of mouth 100 percent, thinking that the two are not related.
The second big issue Jostes says he's noticed is that companies are hiring the wrong person for the job of digital marketing. Jostes says he has been guilty of making this mistake himself earlier on in his career, so he knows how easy it can be to fall into.
"We're going to dig into how you can enjoy a more profitable lifestyle that will be greater than the risk you've put into growing your landscape company," says Jostes.
Determining who your customers should be
Jostes says the first step to being able to sell big design/build projects by utilizing digital marketing is to learn how to generate qualified leads through local SEO.
"Your website probably bears terrible leads," says Jostes. "When you fix it, you're going to generate so many leads that your website can become a tool that will disqualify bad prospects before they contact you."
But the question now becomes, what is a qualified lead?
According to Jostes, the first step of finding what would be considered a qualified lead is to define what he calls your "Hell Yes Customer" and "Hell No Customer." This, he says, will help you become very clear on a few key areas of your business.
The first thing he recommends taking a look at is what services you do and don't offer. Sometimes, landscaping companies throw their hat into the ring of saying they do everything because they feel it will help them gain more clients, but Jostes says it's important to determine what it is you really want to offer and focus on those services specifically.
"Get really clear on what you actually want to offer," he says. "This is so key to growing. This is when you take on your 'Hell Yes Customer.' That's when the phone rings and you actually say, 'Hell yes! I do that!'"
After you've determined the types of services you want to offer, the next step is to look at what areas the customers who would want these services are in, and then decide what kind of budget they would need to have. Jostes says next, take a look at the lifetime value of your services. Will they have a design/build project and then become a regular maintenance client? How much are they paying per year, and how long will they be a client?
"It's equally important to define your 'Hell No Customer,'" says Jostes. "There are certain people who are on the no list, and there are certain services you do not do. Get clear on your no list and the areas that you do not service."
Lastly, Jostes says you have to establish a bare minimum price that's not worth it. If you don't do this, Jostes says you will be unable to delegate the sales process to someone else in your landscaping company.
Word of mouth
Once you've decided on the customers you want to pursue, the next step is to figure out how to find them, and Jostes says this is where word of mouth becomes king.
"If you do a good job in landscaping, you are going to get good word of mouth," he says. "If you don't, you're probably not doing a good job."
There can, however, be a few problems with word of mouth, according to Jostes.
The first problem is that crappy customers will refer crappy customers. Jostes says to consult your "no" list and take stock of any areas or neighborhoods you've specifically marked as places you will not go to, budgets that you consider too small or services wanted in the area that you don't offer.
"If you take those jobs where you let people negotiate with you on your price, they are going to tell people about it," says Jostes.
Another issue with word of mouth is that it's not scalable; you have no idea when it will happen or how it will happen. As the leader of your company, Jostes says you are putting everyone at risk by waiting for word of mouth.
"You can't sit around and wait for word of mouth if you really want to grow your sales," says Jostes.
SEO
According to Jostes, the number one local SEO strategy for dominating your local service area is to build out a page per city, per service on your company website.
For example, Jostes says to take a city that you wrote down as a potential target and create a page about landscape design in those ideal neighborhoods. Jostes says it's also extremely beneficial to optimize photo images on websites, as this can help boost you to the top of the internet search list.
Jostes says at this point, a lot of people might be saying, that's cool and all, but I'm pretty set on referrals.
"The fact is, nowadays, it doesn't even matter how people hear about you," says Jostes. "If they're a referral, if they find you on search, if they Google 'landscaper near me' or your business name, whatever they are doing, people do online research. They are going to consider your competitors, and a big component here is reviews and your website content."
Before customers ever even contact you, Jostes says they will have already made up their mind 70 percent just based on what they've seen online. Jostes then posed the question, are your online reviews going to make the sale or blow the deal?
With the season beginning to change over to spring in most parts of the country, people will begin realizing that's it's time to get some yard work done. Now is the perfect time to make sure your online presence can catch the attention of customers and get them to partner with you.
"Hustle to get at least 10 Google reviews," says Jostes. "This way when people Google you, they'll see that you have strong reviews and if you get a negative review, no worries. You're going to have a positive review average, but I can't stress enough that you need to at least get 10."
Check back tomorrow for part two, where we'll take a look at how to keep bad prospects out of the equation and creating a sales process.