As the year comes to a close, Total Landscape Care has compiled a list of the top 10 stories of each month of the year. Take a look at what stories were trending on our site in September 2020.
10. John Deere rolls out tractor loader, utility vehicle, smartphone app updates
John Deere announced that the 210L and 210L EP tractor loaders are now available with grade control-ready and grade indication factory options, allowing for faster and more accurate fine grading.
The company says the grade technology options combined with an updated box blade result in increases to productivity and efficiency when completing site prep, road building and landscaping jobs, especially in tight areas.
Click here to read the full story.
9. Bobcat Company joins turf market with new lineup of zero turn mowers
The Bobcat Company recently held a live launch event to debut its new line of zero turn mowers: the ZT2000 and ZT3000 residential models and the ZT3500, ZS4000, ZT6000, ZT6100 and ZT7000 commercial models.
With 21 machines including both zero turn (ZT) sit-on and zero turn stand-on mowers (ZS), the company says both commercial and residential customers can benefit from these options.
Click here to read the full story.
8. Helping customers turn lawns into outdoor living spaces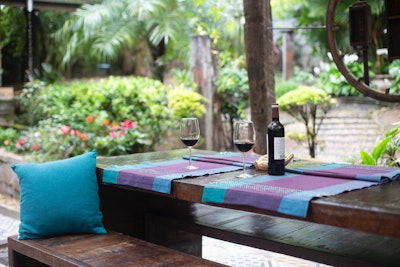 Homeowners are looking to update or create a space in which they can spend more time enjoying the outdoors. After all, they didn't just pay for the house — they bought the lawn too. So, why not spruce it up a bit? Many built-out yards include large patios, pergolas, fire pits, complete lounge sets and even kitchens.
Anyone can transform their lawn into a beautiful extension of their home with some well-planned landscaping. Your work adds to the house's value and functionality, but how can professionals recommend and assist clients with more livable outdoor spaces?
Click here to read the full story.
7. Green industry numbers looking hopeful again after COVID-19 impact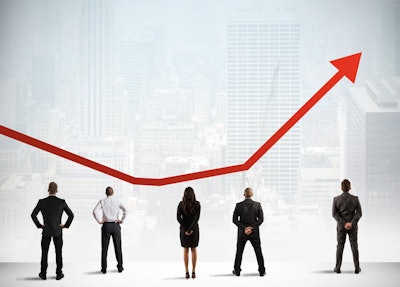 When COVID-19 hit back in March, many businesses scrambled to adapt to the newest way of operating, as well as implement different ways of interacting with customers.
For many small businesses and those in the trade industry, business began to suffer the longer the lockdown continued, but for the green industry, reports from Jobber show that many landscapers across the country fared well throughout those first few hard pandemic months.
Click here to read the full story.
6. Getting to know your candidates: What you should and shouldn't ask in an interview
Yesterday, we covered a few common hiring mistakes landscaping companies tend to make, as well as how you can conduct an effective interview.
Today, let's take a look at questions you should avoid asking candidates during the interview and application process, as well as how interviewees can prepare.
Click here to read the full story.
5. Hiring how to: Conducting an effective interview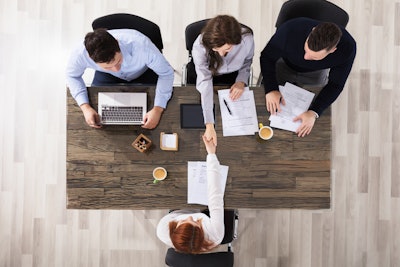 The need for qualified and diligent workers continues as a discussion topic for the green industry.
A lot of time, attention and research goes into choosing the right candidates for your landscaping company, which makes it even more important to know you are conducting thorough and thought out interviews.
Click here to read the full story.
4. How to: Supplementing your equipment to generate new customer opportunities
This year has been challenging for many people; our world has changed, and with it, the way we do business. More and more, those large landscaping projects are giving way to an abundance of smaller projects, and landscaping companies are finding new ways to diversify services.
Although this may seem like an easy task since small projects require less time and manpower, they can also require more specialized equipment. Concrete work, patios, gutter cleaning, lawn and garden maintenance, and drainage issues can require equipment that a company may not have on hand.
Click here to read the full story.
3. Occupational hazards landscape professionals should watch for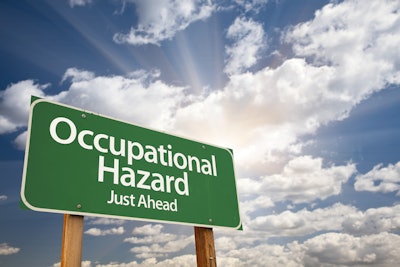 There are many dangers that exist out in the world and landscape professionals face them each minute of the work day. From the moment they step into the workplace until it is time to go home, precautions must be taken.
Take a look at some of the most common occupational hazards landscapers could face while on the job, as well as how to handle them.
Click here to read the full story.
2. The world's 'new norm' and what it means for garden design
2020 has been an unprecedented year with large parts of the world's population forced to stay home in order to curb the spread of COVID-19. Since the lockdown, gardens, balconies and backyards have become a welcome escape from the confines of inside the home.
However, as we all begin to adapt to what some are terming the 'new norm,' this piece will look at the long term impacts the global pandemic could have on the future of garden design and what homeowners could be looking for when it comes to designing outdoor spaces in the future.
Click here to read the full story.
1. Five reasons why your landscaping business isn't profitable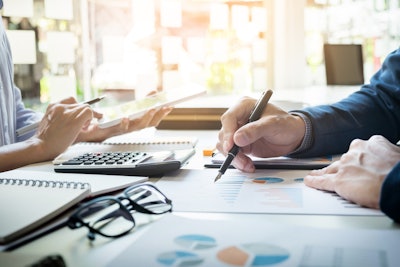 Creating a landscaping business is an excellent way to put your skills to the test, spend more time in nature and build amazing relationships with customers.
Learn how to properly connect with your target audience, and you can make an amazing profit in designing gardens to meet with the unique needs and desires of your clients.