Boss Snowplow recently introduced the Drag Pro rear-mounted snowplow that the company says will improve productivity and efficiency when clearing parking lots, residential driveways and loading bays.
Boss says the Drag Pro is designed to clear snow using the back of the truck and reduces the number of passes required with plow widths, ranging from 8' to 16'.
"Boss is the first and only major manufacturer to have a product like Drag Pro, helping make the jobs of snow and ice professionals easier, more efficient and ultimately more profitable," said Mark Klossner, marketing vice president for Boss Snowplow. "We believe that the faster you can restore order, the better–both for business and for the community."
The company says the Drag Pro is available in 8' fixed wing, 8'-12' hydraulic folding wing and 8'-16' hydraulic folding wing models, and Boss says it can open wide to maximize the area being plowed. The folding wing models, Boss says, are easily controlled via remote in the truck's cab.
Features of the Drag Pro include:
Independent wing control on hydraulic folding wing models
Easy attach/detach
Hydraulic relief wing protection
High-performance hydraulic package
Easy access to the hydraulic valve to raise/lower speed
Low-profile coupler design
Steel blade cutting edge and urethane wing edges
Available for 4WD, ¾-ton and 1-ton trucks
Toro names 2017 GIE+EXPO Giveaway winner
Jose Arroyo of Jose's Lawn Service and Landscaping in Lyman, South Carolina, was named the winner of Toro's 2017 GIE+EXPO Giveaway and received a new 24-inch stand-on aerator.

"We're excited to put this new aerator to work," said Arroyo. "The fact that the Toro 24-inch stand-on aerator can get in and out of gates easily and reach areas other aerators can't will be extremely useful in my business."
Toro says the 24-inch stand-on aerator fits through a standard 36-inch gate, which the company says makes quick work of any small- to large-size aeration project. With the ability to reach ground speeds of up to 6.5 mph, Toro says the aerator also optimizes power and hydraulics to ensure consistent core depths regardless of terrain.
Additional features also include a hydraulic valve that the company says adjusts operator weight, and when aerating, Toro says operators will notice consistent plug depths of up to five inches in length.
"We're pleased to get Mr. Arroyo's new 24-inch stand-on aerator into his hands," said Chris Vogtman, marketing manager at Toro. "This new model fills an important gap in the marketplace by providing the efficiency of a stand-on aerator in a highly maneuverable and compact package. It was built with the landscape contractor in mind, and it's a perfect example of our strategy to ensure both our products and our customers are powered by productivity."
ICPI report indicates strong sales increase among concrete paver contractors
According to the 2018 Interlocking Concrete Pavement Institute (ICPI) Contractor Industry Report, gross sales for concrete paver contractors in the US and Canada increased by 7.7 percent in 2017, while four of every five contractors reported difficulty in recruiting and hiring quality employees.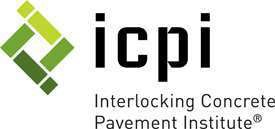 This report identified business trends from 171 segmental concrete pavement contractors in 2017, and respondents included ICPI members and non-members. Industry Insights of Columbus, Ohio, conducted the study in January 2018 for ICPI.
"This report confirms a significant challenge for the segmental concrete pavement industry," said Kendall Anderegg, ICPI board chair. "There is a large and growing demand among residential and commercial consumers for our industry's products. Our goal is training more contractors and installers to help meet this demand. ICPI and its members already have the industry's top education and training programs for in-service contractors. We are now creating and launching a Workforce Development program to attract more young people to the concrete paver installation trade. There are tremendous opportunities in our industry for more contractors and installers."
Other key findings include:
The residential market remains strong representing 69.5 percent of sales, while commercial/government projects are surging with 30.5 percent of sales (an increase of 6.5 percent from the previous year).
Ninety point one percent of contractors provided worksite safety training to their employees.
A 5.0 percent median wage/salary increase occurred in 2017, while a similar 5.0 percent median rise is forecasted for 2018.
The study also includes data on technologies contractors use to monitor and reduce exposure of crew members to respirable silica, as well as on company certification and promotion trends.
Besides reporting overall data, ICPI says the results also provide insight into the industry regarding gross sales, ICPI membership level, number of employees during the construction season and length of construction season.
NALP board of directors begin 2018-2019 term
The National Association of Landscape Professionals' (NALP) new board of directors took office on May 1 with terms running through April 30, 2019. The new NALP president will be Jeff Buhler, senior vice president of customer service at Massey Services, Inc.

"We have assembled a very talented and committed group of industry professions to lead our association and the industry," said Sabeena Hickman, NALP CEO. "I am excited to work alongside them for the betterment of the lawn and landscape industry!"
New members of the board include Bruce Allentuck, Jeff Fedorchak, Phil Key, Joe Munie and Tim Portland.
Officers
President – Jeff Buhler, Massey Services, Inc.
President-elect – Andrew Ziehler, Landscape Industry Certified, Ziehler Lawn and Tree Care
Secretary/treasurer – Shayne Newman, Landscape Industry Certified, YardApes
Immediate past president – Jon Cundiff, Weed Man
Directors
Bruce Allentuck, Allentuck Landscaping Co.
Jason Becker, Landscape Industry Certified, Caterpillar
Mike Bogan, Landscape Industry Certified, LandCare
Pete Farno, Landscape Industry Certified, Bayer
Jeff Fedorchak, TruGreen
Paul Fraynd, Landscape Industry Certified, Sun Valley Landscaping
Bob Grover, Landscape Industry Certified, Pacific Landscape Management
Phil Key, Ruppert Industries
Roscoe Klausing, Landscape Industry Certified, Klausing Group
Joe Kujawa, Kujawa Enterprises, Inc.
Frank Mariani, Landscape Industry Certified, Mariani Landscape
Joe Munie, Munie Greencare Professionals Inc.
Tim Portland, Yellowstone Landscape
IPA announces #9107A electric brake force meter
Innovative Products of America (IPA) announced the #9107A electric brake force meter with dynamic load simulation and circuit testing.
The company says it utilizes dynamic load simulation technology to sync with a vehicle's trailer detection system, which IPA says allows the technician to quickly troubleshoot integrated and aftermarket brake controllers without needing a trailer.
IPA says the tool is designed for 7-spade equipped vehicles and automatically recognizes the electronic signature of both integrated (ITBC) and aftermarket trailer brake controllers. The tool, according to IPA, also simulates a trailer load and displays real-time, brake-controller output gain and application timing.
In addition to the electric brake monitoring, IPA says the #9107A is ideal for troubleshooting all truck-side tow circuits, e.g., tail lights, reverse and ground condition, turn signals, 12V+, etc.
The 25 ft. cable also allows for one-man, in-cab testing and IPA says it can be easily stowed inside the provided soft case. To learn more about the product, click here.
LandCare hires Wilmington, North Carolina, branch manager
LandCare recently hired Chris Randall as branch manager in the company's Wilmington, North Carolina, branch.
The company says Randall has deep roots in the green industry since he grew up on his family's farm. He earned an associate's degree in agriculture and turf from North Carolina State University, and he is an NALP Certified Landscape Manager. LandCare says he brings over 30 years of experience in commercial and residential landscaping to the team.
"We are excited to have Chris join the Wilmington team," said Justin Martin, MidSouth regional vice president. "His spirited, outgoing personality and track record of success in leading teams over a span of three decades will greatly benefit our Wilmington business and region as a whole."
"Helping make the neighborhoods, commercial office and retail centers as awesome as possible is my goal," said Randall. "Training our next generation of landscapers with LandCare will be most exciting for me."
Ewing expands into Midwest
Ewing Irrigation & Landscape Supply recently announced plans to extend its markets in Illinois and Indiana.

Ewing has recently opened its first locations in a series of planned expansions throughout the Midwest, and the company says it now has stores in operation in Elgin, Illinois, and Crown Point, Indiana, with a West Chicago, Illinois, location opening in the near future.
The Elgin store is located at 318 Arrowhead Drive in Gilberts, Illinois; the Crown Point store is at 515 East 110th Avenue in Crown Point; and the West Chicago store will be at 1130 Carolina Dr., Suite F in West Chicago.
ASV adds northern California dealer to network
ASV Holdings Inc. has added RGW Equipment to its dealer network.

ASV says the Livermore, California-based dealer will offer all ASV posi-track compact track loaders, featuring best-in-class rated operating capacity, hydraulic efficiency and cooling systems. ASV says among those machines are the RT-40, an industry-leading small-frame CTL, the VT-70, ASV's first mid-frame vertical lift model and the RT-120 Forestry, the industry's most powerful CTL. ASV says the company will also carry the full line of ASV skid-steer loaders.
"RGW is well-known in their territory," said Bruce Jackson, ASV district sales manager. "They have a strong service department, and their field sales staff has a great deal of experience."
"In construction, downtime is not an option," said Austin Lowry, RGW rental manager. "Here at RGW, we provide solutions for our customers as soon as possible, and we look forward to working with ASV customers."
Greenworks Commercial introduces two new tools, establishes partnership with Edney Distributing Co. Inc.
Greenworks Commercial recently announced it has expanded its 82-volt system with two new hedging and pruning tools: the GHX 200 pole hedger and the GHD 260 26" dedicated hedge trimmer.
The company says that both tools utilize a proprietary Greenworks Commercial 82-volt lithium-ion battery to provide superior performance capable of maintaining challenging shrubbery and hedges.
The company says the GHX 200 pole hedger features 20" laser cut action blades that are driven by a direct-drive brushless motor that provides high torque, zero-maintenance and zero-exhaust, all while reducing vibrations and noise. The machine also has an "instant start" switch and variable-speed trigger.
Greenworks says the 82-volt brushless pole hedger provides all the power and function landscape and turf management professionals need to maintain problem hedges and shrubs and has the following features:
Twenty-inch laser cut dual action blades for precision 19mm cut capacity
Direct-drive brushless motor to deliver more torque and longer life – 3,600 SPM
Articulating head for easy operation and versatile cutting – with seven adjustable settings from -45° to 90°
Fixed 205cm shaft offers a longer range to effectively trim hard-to-reach hedges and shrubs
Along with eliminating odors associated with gas-fueled tools, Greenworks says the GHX 200 produces five times less vibration than gas-powered competitors, which the company says reduces fatigue and extending the workday. The push trigger start also eliminates pull cords that the company says makes the starting and stopping tool easy, safe and convenient.
The company says the 82-volt 26" dedicated hedge trimmer offers many of the same green-friendly and efficiency-increasing performance attributes as the pole hedger but employs a 26" laser cut dual action blade system that delivers a 1" cut capacity.
Both lightweight and powerful, Greenworks says the GHD 260 provides up to 3,000 SPM performance with a weight-saving plug-in waist/backpack battery design. Additionally, the company says the 82V 26" dedicated hedge trimmer offers a full-rotating handle, which Greenworks says offers users a wide range of angles of attack on the jobsite.
Greenworks says the 82-volt dedicated hedge trimmer utilizes the following key technologies:
Twenty-six-inch laser cut dual action blades for precision 1" cut capacity
Direct-drive brushless motor to deliver more torque and longer life – 3,000 SPM
Plug-in waist/backpack battery design reduces carry weight during operation
Three hundred and sixty-degree rotating handle allows users to attack the job from the easiest angle
"Just as the heavy hedging and pruning season is beginning for most of North America, we are excited to bring landscape pros better performing and more versatile tools than they've ever had before," said Tony Marchese, director of independent retail for Greenworks North America. "Like all of our tools in the 82-Volt system, the new pole hedger and dedicated hedge trimmer provide users with high performance in an environmentally responsible way. We're excited to get these tools into our dealer networks this week."
Greenworks has also announced an exclusive partnership with Edney Distributing Co., Inc., which the company says will benefit independent lawn and landscape dealers throughout six Midwestern states and one Canadian province.
Through this arrangement, Edney says it will provide distribution, service, logistics and sales support for both the Greenworks 82-volt system and the newly launched Greenworks Elite 40-volt system.
With the addition of the Greenworks Commercial and Greenworks Elite lines to its portfolio, Edney says it will now offer dealers the industry's broadest line of lithium-ion, battery-powered outdoor equipment.
"We are excited about this partnership and proud to begin distributing Greenworks' innovative product lines," said Doug Edney, president of Edney Distributing. "The Greenworks product lines will allow our dealer network to offer new, eco-friendly products to our landscaping and lawn care customers."
"We are excited for the opportunity to partner with Edney Distributing, one of the industry's most trusted and well-respected distributors," said Marchese. "We know the Edney dealer network's customers are becoming more attune to growing concerns over regulatory issues regarding noise and emissions. Greenworks Commercial currently offers two complete, easy-to-use outdoor power equipment systems to overcome those challenges, while providing the power and run-time necessary to get even the toughest of jobs done."