As part of Total Landscape Care's look back on 2018, here are the top 10 stories during the month of July.
10. Fire ants: How to control the fiery fiends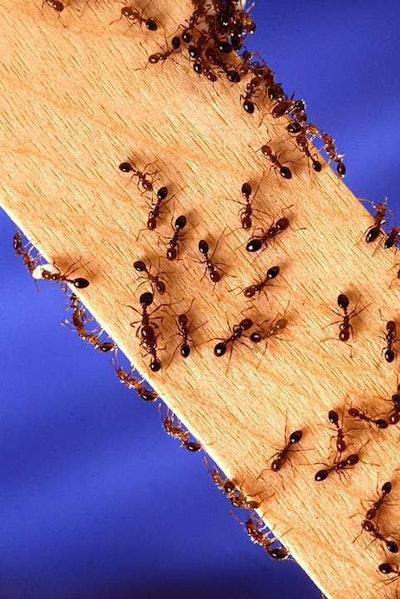 In the prime of summer, you want your clients enjoying their outdoor spaces, but if a yard has become home to fire ants, your customers may be reluctant to step outside and risk a bite from one of these painful devils.
While the damage they inflict is actually as sting, not a bite, the pain is still serious, as the venom injected contains piperidine toxin that kills cells at the site of injection and causes a burning sensation. These stings generally swell into a bump or hive within 20 minutes. Hours or a day later, these will turn into fluid-filled pustules.
Click here to read the full story.
9. Maintaining tradition: Getting the scoop on the University of Alabama's landscape
Established in 1818, the University of Alabama (UA) in Tuscaloosa, Alabama, boasts the title of the oldest public university in the state.
When the campus first opened for students in 1831, 52 students were enrolled and there were seven buildings present. The campus continued to grow, flourish and increase in enrollment as the years progressed.
After Union troops set their sights on burning down the campus in 1865, only seven buildings were left; the Tuscaloosa campus reopened in 1871 and picked right back up where it left off in terms of growth.
Click here to read the full story.
8. Trending now: Understanding urban farming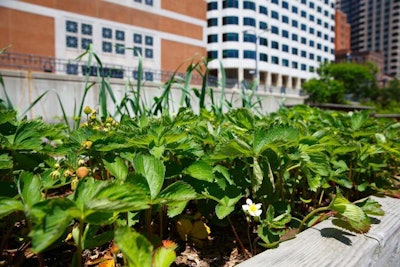 Many customers nowadays are interested in edible gardening, sustainability, composting and other green living options, and another trend that's continued to grow in popularity is urban farming.
If you have clients interested in starting their urban farming lifestyle but aren't sure how to create a garden atop their apartment roof or in their crowded suburban backyard, take a look at a few ways to help them get started.
Click here to read the full story.
7. Campus life: Getting to know the grounds of Auburn University
Spanning more than 1,840 acres and catering to nearly 30,000 students today, Auburn University has grown tremendously from its humble beginnings in 1856.
Since it was first established, the Auburn, Alabama, campus now encompasses a multitude of residence halls, sports fields, academic establishments, unique landscape features and more.
By far, one of the most impressive features this campus boasts of is its landscape, which is managed daily by a dedicated team of horticulturalists, arborists and other green industry professionals.
Click here to read the full story.
6. How to: Edging material options and installation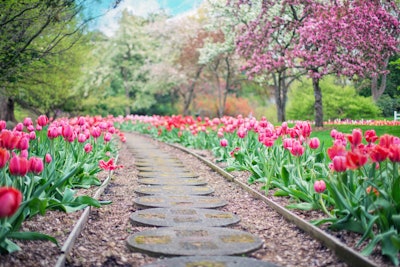 No customer is exactly the same and while some may like the wild, carefree look of a cottage garden growing as it pleases, others may desire a little more discipline in their landscape.
This is where edging comes in. Not only can it help provide crisp, clean lines to the land, but it can also keep weeds from invading and improves soil retention. Edging can also make maintenance for your crews a little easier, as they tend to reduce the amount of trimming required.
"Edging's function is simple," said Rhonda Ferree, a University of Illinois Extension horticulture educator. "It forms a clean, neat line between planting areas and turf or ground covers. When installed properly, it should blend in with the landscape, minimize hand trimming and help contain mulches within the bed areas."
Click here to read the full story.
5. Minnesota landscape contractor charged with four counts of vehicular homicide
A Minnesota landscape contractor was charged Friday with four counts of vehicular homicide after an unsecured boulder weighing 1,100 pounds allegedly tumbled from his dump truck and rolled over an oncoming car, killing two women in a Twin Cities suburb.
Joseph P. Czeck, 33, of Hastings, Minnesota, is charged with two felony counts of criminal vehicular homicide for causing a collision and then leaving the scene of an accident July 9 in Rosemount, about 25 miles south of St. Paul.
He is charged with two additional felony counts of vehicular homicide through gross negligence.
Click here to read the full story.
4. Dealing with summer stress in cool-season lawns
Set yourself up for success: If you wait until summer to start thinking about heat stress in cool-season lawns, it's already too late. In a perfect world, you'd start making strides toward maximizing summer performance – or minimizing summer stress – months, or even years, ahead of the hot weather. And it really starts with two things: turf establishment and maximizing rooting in the spring.
Click here to read the full story.
3. Tornado rips through Vermeer factory in Iowa (VIDEO)
Vermeer Corporation sustained major damage after several tornadoes went through central Iowa on Thursday, July 19, reports the Des Moines Register.
The tornado hit around 4:15 p.m., and according to Pella police Lt. Shane Cox, there were "several injuries" as the result of the storm. Vince Newendorp, speaking for Vermeer, said the east side of Vermeer's manufacturing facility sustained the most damage.
"We certainly are going to rebuild and we're going to come back stronger than ever," said Vermeer CEO Jason Andringa, after pausing to fight back tears during a news conference.
Click here to read the full story.
2. Greenworks debuts first UL-certified battery-powered ZTR and stand-on mowers
The mantra Greenworks Commercial lives by is, "Battery power is not coming; battery power is here," and it proved its point last week after debuting its first battery-powered zero-turn mower and stand-on mower.
The company is known for its commercial 82-volt line of handheld products, including everything from blowers to string trimmers to chainsaws. Much like how automakers are investing more in electric vehicles, Greenworks too believes that battery power is the future of outdoor power equipment.
Unlike other brands that are offering both gas- and battery-powered tools, Greenworks says that by focusing only on battery, they are able to become a market disruptor, and lithium-ion technology has enabled batteries to be lighter, run longer and charge faster.
Click here to read the full story.
1. Landscape lighting enjoys the limelight as one of the most popular upgrades
Landscape lighting is growing in popularity as more people are wanting to get the most out of their outdoor living spaces throughout the year.
Part of the reason this demand has grown is thanks to the greater awareness and promotion of professional landscape lighting. Not only do consumers know that they want these lighting systems, but they also have a better idea of how they want their property to look after the project.
"Studies from companies like Houzz and organizations like the National Association of Landscape Professionals (NALP) are also finding that homeowners are now listing outdoor lighting as one of their "most wanted" landscape upgrades," said Rick Baird, national sales manager – landscape lighting for Vista Professional Outdoor Lighting.