As part of Total Landscape Care's look back on 2019, here are the top 10 stories during the month of June.
10. Industry roundup: LMN makes move to new headquarters
LMN Inc., a landscape management software provider, recently expanded to a newly designed office in Markham, Ontario, that the company says reflects a strong team culture, further promotes workplace happiness and will serve to attract new talent.
The new headquarters will be located at 180 Enterprise Boulevard, in the heart of a growing business area and officially opened on June 3.
Click here to read the full story.
9. Landscape lighting techniques that let water features shine at night
Water features can create an enchanted, calming space with their presence, but once the sun drops, this effect can be lost in the darkness. However, this issue can be easily remedied with the proper landscape lighting.
"You put all that money into it and once the sun goes down you don't have any lights on it you really can't enjoy it," says Jerry McKay, owner of McKay Landscape Lighting, based in Omaha, Nebraska. "The true benefit is just aesthetics. You hear that noise and you want to see the source of that noise, and if you light it properly you see that spill and see that and enjoy that. That's probably the largest benefit of lighting it."
Click here to read the full story.
8. More than meets the eye: The artistry behind landscape designs
At the heart of every landscaping project is an artistic element, whether clients see it that way or not.
Beautiful garden and lawn creations don't just happen without a green industry professional with an eye for design and the ability to make those plans happen, so take a look at a few concepts to keep in mind when working to create a landscape design that is not only functional but also embodies an artistic atmosphere.
Click here to read the full story.
7. What are Summer Fridays and should your landscaping company offer them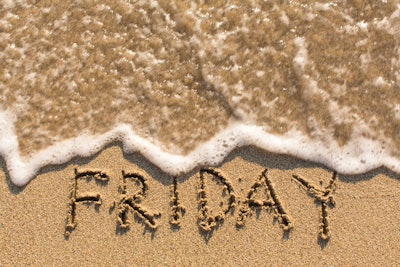 Any landscaper you talk to will tell you that finding labor is a major pain point in the industry. However, it's not just a challenge finding these quality workers but retaining them.
Some choose to believe only the mighty dollar can sway employees' willingness to stay with a landscaping company but for those wanting to think outside the box should consider changing the nature of the workweek itself.
Click here to read the full story.
6. Erosion control tips for prevention of soil erosion in the landscape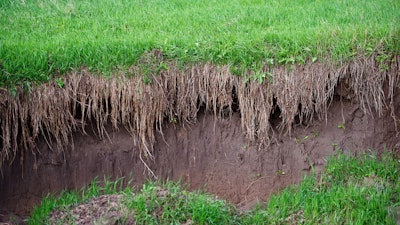 Nothing puts a damper on a newly landscaped yard than finding out it could be ruined by soil erosion.
Erosion is the displacement of soil from one place to another, and it can occur on properties both big and small. While soil erosion isn't as commonplace as other landscaping issues, it is an important problem to keep an eye out for.
If not watched, stormwater systems can become blocked when eroded soil runs into the streets, and along with being potentially harmful to the environment, eroded soil takes away beauty from your customer's landscape.
Click here to read the full story.
5. Bayer to contribute $5.6 billion to research of glyphosate controversy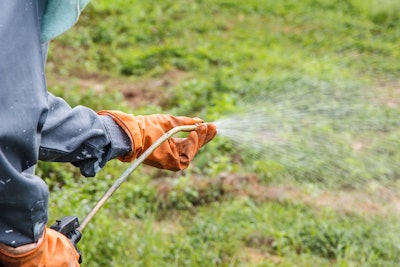 With the burgeoning debate against glyphosate still in full force, Bayer AG has announced that it will pump approximately $5.6 billion (5 billion euros) of its research and development budget into alternatives to its weed killer glyphosate over the next decade; the company is currently battling more than 13,000 lawsuits claiming the herbicide causes cancer.
Recently, the Environmental Protection Agency (EPA) announced that a final interim determination on the review of the herbicide glyphosate has been reached.
Click here to read the full story.
4. Houzz annual report shows renovation trends among homeowners
Houzz has released the results of its eighth annual Houzz & Home Report, which polled more than 140,000 respondents in the U.S. about their remodeling activities.
The median homeowner surveyed said they plan to spend $10,000 on home renovations in 2019. 51 percent said they plan to continue or start renovations this year.
As for how the respondents intend to paying for these renovations and upgrades, 83 percent were planning on using cash from savings. But credit card usage is on the rise with 37 percent of homeowners using it in 2018 versus 33 percent in 2017.
Click here to read the full story.
3. Product roundup: Husqvarna announces Smarter Summer Job campaign
Husqvarna recently announced the start of their Smarter Summer Job campaign.
The company says the campaign is designed to showcase how easy it is to get a perfectly mowed lawn with Husqvarna's Automower robotic lawn mower. Husqvarna will choose two college students to serve as Managers of Chilling, a role in which they sit in a lawn chair at Zoo Miami and watch the robotic mower do all the work.
As brand representatives, the company says these students will engage with passersby and on social media to share the key benefits of the Automower.
Click here to read the full story.
2. How to enhance different portions of your customers' yards

Summertime will soon be upon us and as the weather warms, customers will want to spend more time outside. Your goal as a professional landscaper is to create enticing, functional outdoor spaces for them, so what's the best way to go about doing this?
For Matt Blashaw, TV host, landscaping expert and realtor, he says the key to creating a truly elevated design is getting to know your customer.
Click here to read the full story.
1. Sudden oak death: Not just a threat for oak trees

It's ironic that for a tree disease known as sudden oak death (SOD), it isn't particularly sudden, and it doesn't just affect oak trees.
Since this name is rather misleading, some have started calling SOD ramorum blight, ramorum dieback or Phytophthora canker disease, but whatever you call it, the disease is still devastating and there is no cure currently.
It is estimated to have killed more than 1 million oak and tanoak trees over the span of a decade, according to the University of California Integrated Pest Management Program (UC IPM).