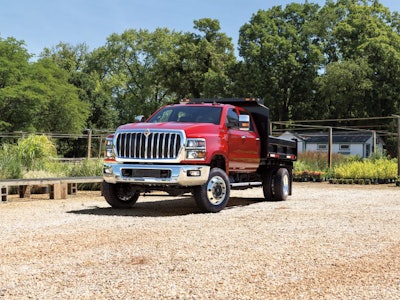 As part of Total Landscape Care's look back on 2018, here are the top 10 stories during the month of November.
10. WORX introduces new, upgraded products
WORX has brought back its 3-in-1 Trivac blower/mulcher/vacuum that the company says has been redesigned with a patented articulating motor with one-touch, tool-free conversion from blower to vacuum. The two-speed yard vacuum, WORX says, generates up to 600 cfm of high-capacity air volume due to its motor and air siphon design.
Click here to read the full story.
9. What it takes: Building a leadership super team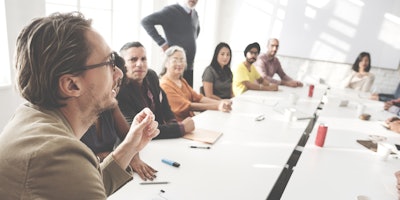 This is part one in a two-part series. Click here to read part two. A successful landscaping company can't function without powerhouse leadership, but this leadership doesn't always have to come solely from the head of the company.
Establishing a leadership team within your company can help alleviate some of your everyday stress, bring new ideas to the table and enable you to offer more diversity within your company's culture.
Click here to read the full story.
8. Business bests: Improving your customer service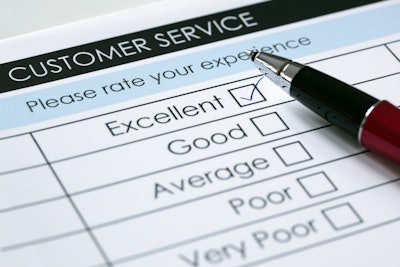 This is part one in a tw0-part series. Click here to read part two. Your landscaping company can only continue to thrive and grow with the support of loyal and faithful customers. How, then, do you ensure that your company is able to consistently offer excellent customer service?
We've talked with green industry experts to give you the scoop on how they create, maintain and enhance their ability to offer top-notch customer service.
Click here to read the full story.
7. Dealing with the salt shortage: Short-term and long-term solutions
If your landscaping company offers snow and ice removal services during the winter, then no doubt you have been keeping up with the salt shortage that is ongoing.
Generally, these shortages occur during the second half of the season, as more winter storms than expected can cause an increase in demand. Yet this time, a 12-week strike at a Canadian salt mine and another mine experiencing diminished production levels have led to this year's shortage.
Click here to read the full story.
6. Longest-serving White House head gardener laid to rest
Last week, the White House's longest-serving head gardener, Irvin Williams, passed away at the age of 92 at a hospital in Reston, Virginia.
Williams was first appointed in 1962, and his career managing the grounds of the White House spanned the presidency of John F. Kennedy through George W. Bush. He retired in 2008, and one of the projects he was best known for in his tenure was the White House's Rose Garden.
Click here to read the full story.
5. GreenPal creates business blueprints for lawn care operators
There's no handbook to life but there is a guide to growing your lawn care business successfully.
Best of all, this blueprint to building your lawn care business from the ground up is free. So, what's the catch you might ask? There is none.
Gene Caballero, co-founder of GreenPal, which is an online marketplace that connects lawn care professionals with local customers, says he created the guide after noticing a lot of their small business owners who use GreenPal had the same questions.
Click here to read the full story.
4. Test drive: International's CV Series
International bowed out of the medium duty vocational segment when it mothballed its TerraStar model in 2015, but the Lisle, Illinois, truck maker is taking a curtain call nearly four years later with a new Class 4/5 truck.
The final piece of International's completely revamped truck lineup, the CV Series is not a consumer-grade vehicle and International says it was not designed for "average joes."
Click here to read the full story.
3. Re-Tree gives mature trees a second chance
Mature trees and shrubs are assets that require a significant amount to time to create, so it is natural to wince at times when a project calls for the removal of one.
More often than not, these plants are unfortunately destroyed to make way for new construction or the renovation of a space. Yet Re-Tree, a new operating division of Green Acres Tree Farm, Inc. based in Pontiac, Michigan, is working to prevent this from happening.
Click here to read the full story.
2. Briggs & Stratton rolls out two new Snapper Pro mowers, updates to InfoHub
Briggs & Stratton recently introduced two new commercial-grade Snapper Pro stand-on mowers, the SS100 and SS200, to landscape contractors.
The company says these mowers are built to handle high mowing speeds in wide open areas while offering productivity-enhancing agility on difficult terrain.
Click here to read the full story.
1. International debuts new Class 4/5 work truck
International debuted its CV Series truck – the Lisle, Illinois, truck maker's refreshed re-entry to the medium duty vocational segment.
Available in wheelbases from 141 to 243 inches, in regular and crew cab – and in 4×2, 4×4 configurations – the Class 4/5 CV Series gets a 6.6-liter diesel engine under its forward-tilting hood that puts out 350 hp and 700 lb.-ft. of torque matched to an Allison 6-speed transmission. A right-side PTO mount is available.